I've always believed in being ready for the unexpected. That's why I always carry a gun and some basic first aid gear. While a gun protects you from threats when you can get the jump on the fight, we often forget that the bad guy gets a vote in who wins. Most bad guys don't wear body armor, so the likelihood of your center-mass shot helping stop the threat is high. But in the same way, if he hits your center mass, you also might be down for the count. How do you prevent that from happening? You can't exactly wear a soft armor vest everywhere you go. That would be awkward and a bit suspicious to anyone who saw it. What if you could keep body armor at the ready without looking like it?
Premier Body Armor's Armored Viktos Low-Key Chest Rig Bundle caught my attention as a comprehensive solution for everyday civilian protection and storage. In a world where safety is paramount, this bundle addresses critical needs, combining discreet armor protection with versatile storage options in a sleek and low-profile design.
Basic Features
Overall dimensions 8.5″ H x 10.5″ W x 2.5″ D

Water-resistant 500d Nylon chassis for Multicam

Weather-resistant nylon ripstop w/ carbon fiber reinforcement chassis for solid colors

Adjustable/ removable 4-point padded chest harness

Includes removable shoulder strap for casual carry

Magnetic quick-release buckles

Hook Velcro® back panel for attaching to a plate carrier

Elastic tourniquet loops

Includes adjustable/ removable pistol holster

Internal loop Velcro® MOLLE

Four internal elastic pistol magazine/EDC straps

Three internal elastic rifle magazine straps

Quick-access admin pocket

YKK zippers with quiet pulls
Protection Beyond Ordinary
The Armored Viktos Low-Key Chest Rig Bundle prioritizes personal safety by including Level IIIA soft armor panels. This armor is discreetly integrated into the chest rig, protecting against a wide range of ballistic threats. This feature alone speaks volumes about Premier Body Armor's commitment to civilian safety. Keeping the armor panel tucked up out of sight is critical when discretion is important.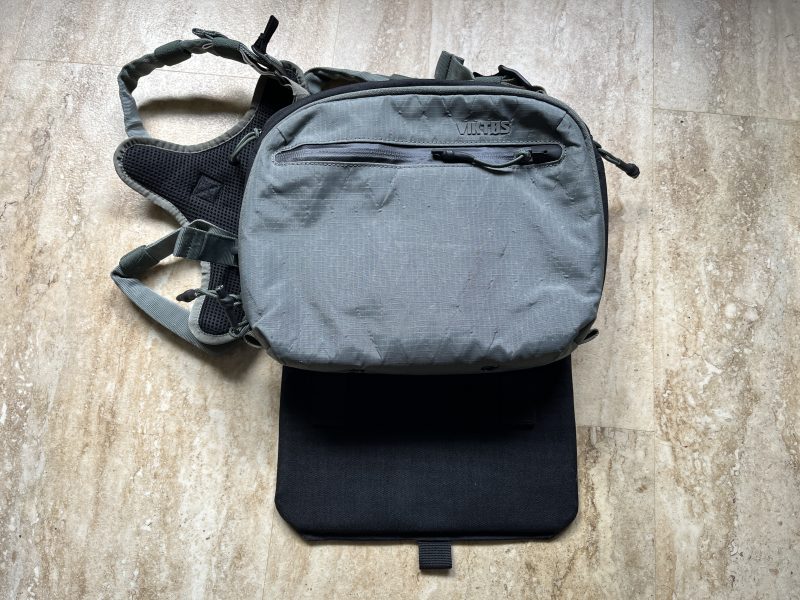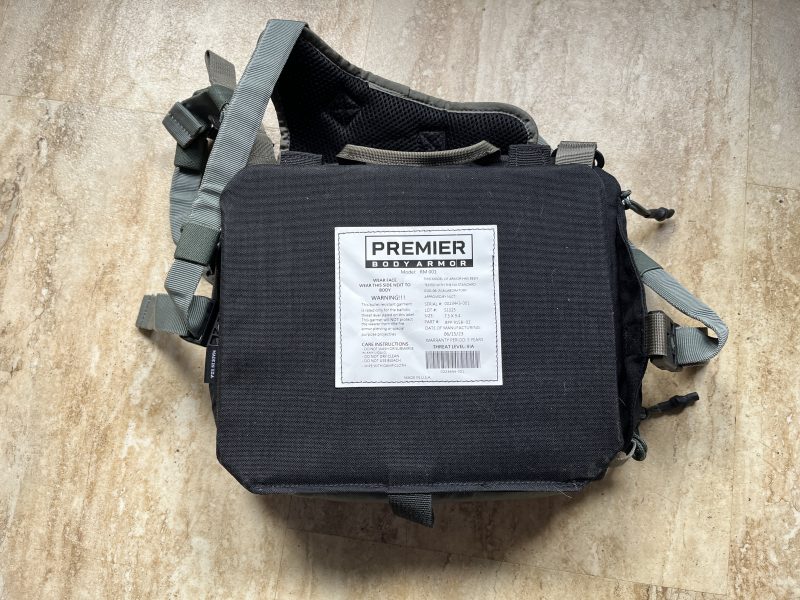 The armor stows and deploys using Premier's ArmorSHIFT Technology system that folds two Level IIIA soft panels together via nylon straps and hook-and-loop strips to keep the panels in place when hidden. To deploy, simply pull down on the bottom strap, and the panels unfold but stay together, covering the chest and belly areas.
Discreet Design for Everyday Wear
One of the standout features of this chest rig bundle is its low-key and minimalist design. Unlike traditional chest rigs or body armor vests that draw attention, the Viktos Low-Key Chest Rig is designed to blend seamlessly into everyday attire. However, it looks even more discrete when the chest straps are replaced with the single shoulder strap, making the system look more like a simple pouch containing your iPad or a few small items for everyday use. This covert approach to personal protection is ideal for civilians who value discretion and do not want to stand out in public spaces.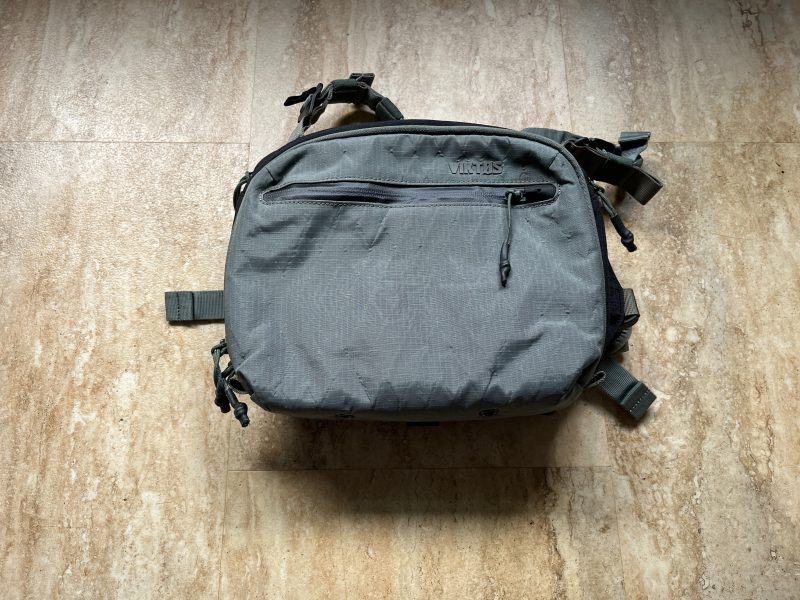 The rig is constructed with a durable yet comfortable nylon and carbon fiber (yes, you read that right) fabric, ensuring it remains comfortable during extended wear. The adjustable shoulder and side straps allow for a custom fit, ensuring that it sits comfortably on the body without causing discomfort or hindrance.
Versatile Storage Solutions
Beyond its protective capabilities, the Viktos Low-Key Chest Rig provides versatile storage options. Aside from a zippered pocket on the front, the outside is slick to hide its interior function. The front interior panel features an array of MOLLE webbing, allowing users to attach pouches and accessories tailored to their needs. Whether you're carrying essential tools, first aid supplies, or additional magazines for concealed carry, the chest rig accommodates various storage requirements.
Concealed Carry Compatibility
The Viktos Low-Key Chest Rig is a game-changer for those who conceal carry. It is designed to securely accommodate a range of handguns, ensuring quick access when needed for individuals who prioritize personal defense and wish to keep their sidearm close at hand without drawing attention. A word of caution, however: this is a small pack, not designed to carry a ton of stuff. If you choose to carry a gun, you'll have to leave some other things at home.
This system is also highly compatible with CrossBreed's own Modular Holster System, with hook and loop fixtures for easy concealment inside the pouch.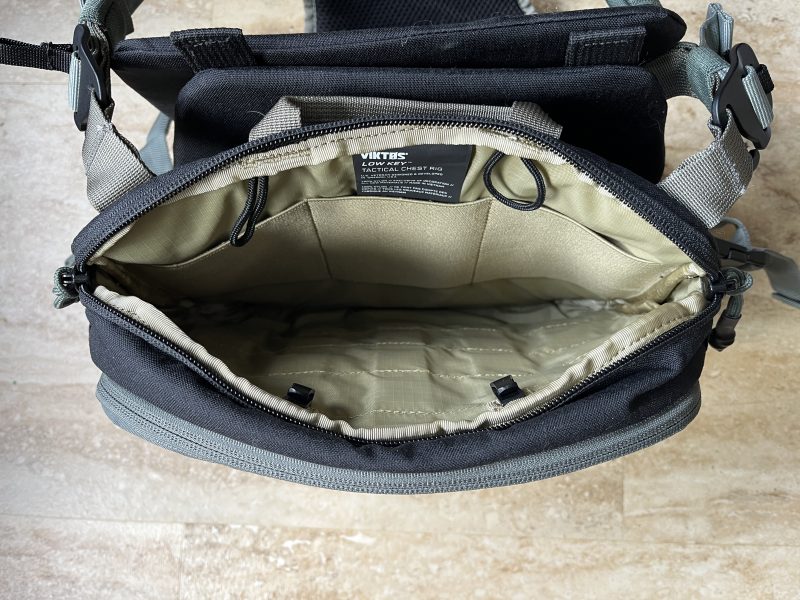 For Outdoor Enthusiasts
While designed with civilian everyday protection in mind, the Viktos Low-Key Chest Rig is also an excellent choice for outdoor enthusiasts. Whether you're into hiking, camping, or any outdoor activity, this chest rig provides a convenient way to carry essential gear and stay protected. The MOLLE webbing allows for customization, ensuring you can adapt it to various outdoor adventures.
The Armored Viktos Low-Key Chest Rig Bundle from Premier Body Armor offers a comprehensive solution in a world where safety and preparedness are paramount. It addresses the critical needs of civilian everyday protection and storage with its discreet design, versatile storage options, concealed carry compatibility, and high-quality Level IIIA soft armor panels.
ABOUT THE AUTHOR:

David Workman is an avid gun guy and a contributing writer to several major gun publications. As an NRA-certified instructor, David trains new shooters on basic handgun skills and CCW requirements and is a strong advocate for training as much as possible. "Real-life shootouts don't happen at a box range."
You may also enjoy these popular articles:


©MTC Holsters, LLC and CrossBreed Holsters Blog, 2023.
Unauthorized use and/or duplication of this material without express and written permission from this site's author and/or owner is strictly prohibited. Excerpts and links may be used, provided that full and clear credit is given to David Workman and the CrossBreed Blog with appropriate and specific direction to the original content.