I recently tried out the N8 Tactical Magna-Clip Magazine Carrier, and I'm here to share my thoughts on this nifty little addition to my EDC setup. If you're like me, always looking for gear that strikes the perfect balance between convenience and practicality, you're in for a treat. But there's a caveat – this one's for metal magazines only, so if you're rocking polymer magazines, this might not be your best pick.
Let's start with the star of the show: reaching your magazine. If you've carried concealed before, you know that ease of access is paramount. The Magna-Clip nails this aspect beautifully. The moment you slip it into your pocket, it becomes a natural extension of your body. Reaching your spare magazine is a breeze. Just slide your hand into your pocket, and voilà, it's ready to go. No fumbling around, no awkward maneuvers, just seamless retrieval. In high-pressure situations, this quick and easy access could make all the difference.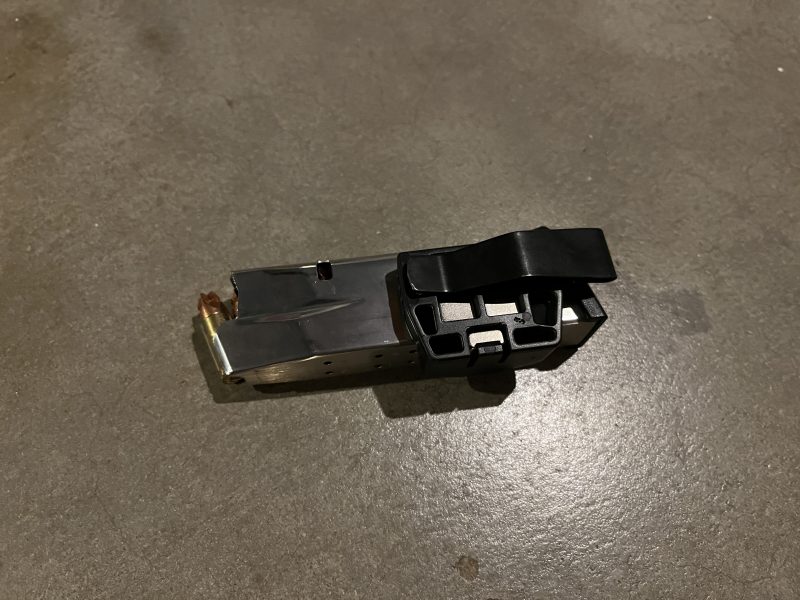 Now, let's talk about that sturdy clip. One of the things I love about the Magna-Clip is how it confidently holds inside your pocket. It doesn't shift, wiggle, or let go when you need it most. The clip has a reassuring grip on your pocket's edge, ensuring your magazine stays exactly where it should be. You can go about your day, move around, and even engage in physical activities without worrying about your spare magazine's security. Trust me, it's a game-changer for everyday carry.
However, here comes the caveat. The Magna-Clip is a magnet-based system that works seamlessly with metal magazines. But this won't be compatible if you're a fan of firearms with polymer magazines like Glocks or similar. The magnetic design relies on metal to function correctly, so it's essential to keep that in mind. It's not a deal-breaker for everyone, but it's worth noting if you're considering this carrier.
When it comes to concealment, the Magna-Clip shines. It's incredibly discreet. There's no printing, no noticeable bulge – it's as if your spare magazine vanishes into thin air. This feature is a godsend for those who prioritize concealed carry. It helps maintain the element of surprise and keeps your EDC setup low-key. Nobody will suspect you're carrying an extra mag until you need it.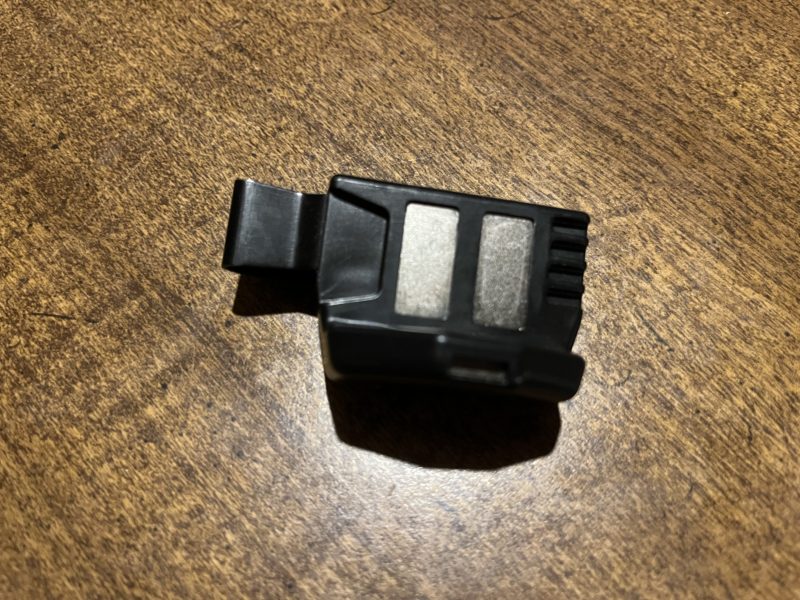 Durability-wise, the Magna-Clip has held up well in my experience. It's built to withstand daily wear and tear, and it shows. The clip doesn't lose its grip, and the magnet retains its strength. It's a reliable companion for your everyday carry setup, and that's precisely what you want from your gear.
The N8 Tactical Magna-Clip Magazine Carrier is a fantastic addition to your concealed carry gear. Its ease of access is its standout feature, and the secure clip ensures your magazine stays put. However, it's essential to remember that it's designed exclusively for metal magazines, so it won't work with polymer ones. If your everyday carry setup revolves around metal magazines, the Magna-Clip is a must-have. It's discreet, durable, and offers a level of convenience that can't be overstated.
[Full disclosure, N8 Tactical shares a parent company with CrossBreed.]
ABOUT THE AUTHOR:

David Workman is an avid gun guy and a contributing writer to several major gun publications. As an NRA-certified instructor, David trains new shooters on basic handgun skills and CCW requirements and is a strong advocate for training as much as possible. "Real-life shootouts don't happen at a box range."
You may also enjoy these popular articles:


©MTC Holsters, LLC and CrossBreed Holsters Blog, 2023.
Unauthorized use and/or duplication of this material without express and written permission from this site's author and/or owner is strictly prohibited. Excerpts and links may be used, provided that full and clear credit is given to David Workman and the CrossBreed Blog with appropriate and specific direction to the original content.