Sight picture is a funny thing. As shooters, we've all probably had a relative, instructor, or range officer remind us of front-sight focus. When it comes to iron sights, we are told to align the front sight between the rear sights. Ensure it sits directly in the middle and flush across the top. That's a sight picture. It's certainly a good sight picture for ensuring consistent accuracy and for producing nice tight groups. Today is all about sight pictures and the difference between a precision sight picture and a threat sight picture, as well as when to use each sight picture.
Precision Sight Picture
What we described above is basically a precision sight picture. You want to focus on that front sight. It needs to be crystal clear. Your target should be slightly blurry, and your rear sights should also be slightly blurry. That front sight should be sitting right in the middle of the rear sight and flush across the top.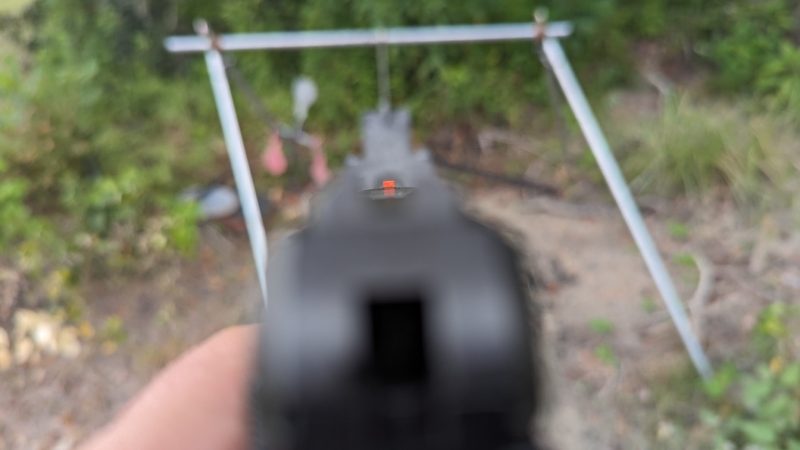 That's a perfect precision sight picture. This sight picture will produce those tight groups and ensure complete and total accuracy with iron sights as long as your grip and mechanics are correct. This creates the most accurate way to use iron sights. The main problem is that perfect is difficult. Getting the sights just right takes time and a skilled, stable hand. It can be slower to acquire, and by slower, I do mean by fractions of a second with experienced shooters.
Fractions of a second can be a big deal. I know I was taught that this is the only sight picture that you should ever use. It's the only way you'll ever be an accurate shooter. Over time, I've learned this isn't always true, and in the midst of a fight, a precision sight picture might not be obtainable.
Threat Sight Picture
When you are in a close-moving, rapid-fire fight, you might not have those extra fractions of a second to get a perfect precision sight picture. In this world, we have a threat sight picture. A threat sight picture allows for more rapid access to your sights and tends to work best for those rapid-fire situations.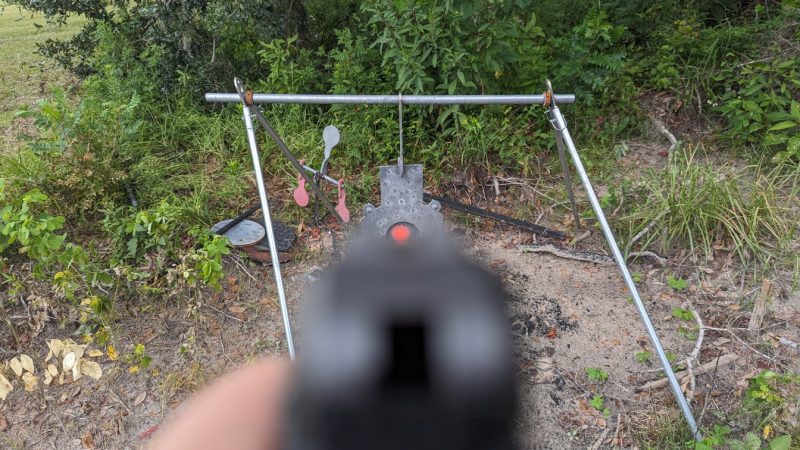 A precision sight picture helps you maintain a focus on your target. Yep, your target. Focusing on your target can be quite important when that target is a threat and it's trying to kill you. We preach target focus with red dots, but it's just as applicable with iron sights during close-range fights. While focusing on your threat, you want to extend your weapon and, to the best of your ability, ensure your sights are aligned.
The sights may appear blurry, and you may switch focus for a fraction of a second to make sure they are decently aligned. They may not be perfectly flush across the top or perfectly in the middle, but it's close enough to land shots on your target.
When and Why
When do we use one over the other? It seems at the outset that a precision sight picture is for target shooting, and a threat sight picture is for fighting. That's a bit too simplified. The threat sight picture is best used for close-range, quick-moving engagements. This is your 5 to 10-yard fight. At these ranges, you have to be fast, but you also have to be accurate. As such, you still need a sight picture that will put bullets into the important areas.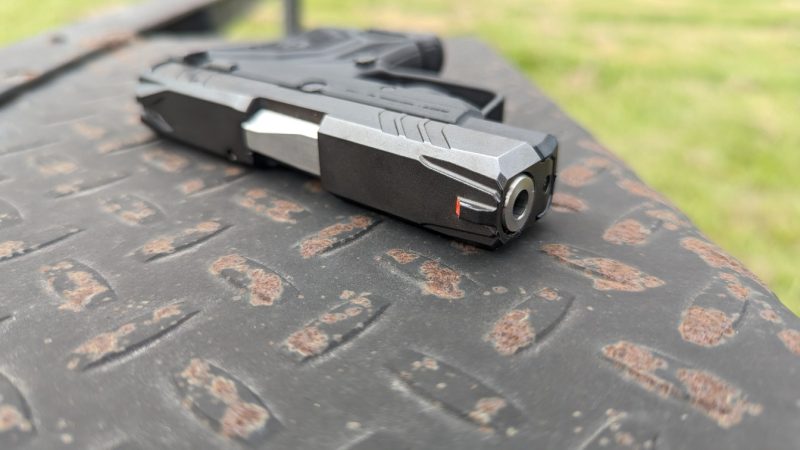 The precision sight picture has its place as well if the fight has extended its range or starts at a distance. Additionally, if the target has taken cover and is only providing a small portion of itself, a precision sight picture may be required to hit the smaller target. The Greenwood Mall Shooting, where a civilian defender engaged a threat at 50 yards and closed, most certainly made use of a precision sight picture.
Both should be practiced, and shooters should be proficient and capable of acquiring both a threat and precision sight picture. Both are tools to put in your box. Learn both, train with both, and put both on a timer and judge your accuracy. They are both tools you should tuck away and use when applicable.
ABOUT THE AUTHOR:

Travis Pike is a former Marine Machine gunner who served with 2nd Bn 2nd Marines for 5 years. He deployed in 2009 to Afghanistan and again in 2011 with the 22nd MEU(SOC) during a record-setting 11 months at sea. Travis has trained with the Romanian Army, the Spanish Marines, the Emirate Marines, and the Afghan National Army.
He serves as an NRA-certified pistol instructor and pursues a variety of firearms-based hobbies.

You may also enjoy these popular articles:


©MTC Holsters, LLC and CrossBreed Holsters Blog, 2023.
Unauthorized use and/or duplication of this material without express and written permission from this site's author and/or owner is strictly prohibited. Excerpts and links may be used, provided that full and clear credit is given to Travis Pike and the CrossBreed Blog with appropriate and specific direction to the original content.