Plenty of concealed carriers despise the idea of carrying a massive handgun all the time. What people define as massive can vary. For some, a Glock 19 is perfect, but for others, it's way too big. Heck, even the P365 can be too big for comfortable carry for some. Little guns can be very convenient to carry. Pocket-sized pistols are super lightweight, easily concealable, and comfortable to carry. The downside with small guns is that they tend to be tougher to shoot than larger guns.
When I say a little gun or a small gun, I'm specifically talking about pocket-sized pistols. Guns like the Ruger LCP or S&W Bodyguard are what I consider little guns. These little guns can be quite tough to shoot accurately and often get labeled as belly guns. Most guns labeled as belly guns are still big enough to be used at fairly decent distances. With that in mind, how far can the little guns go?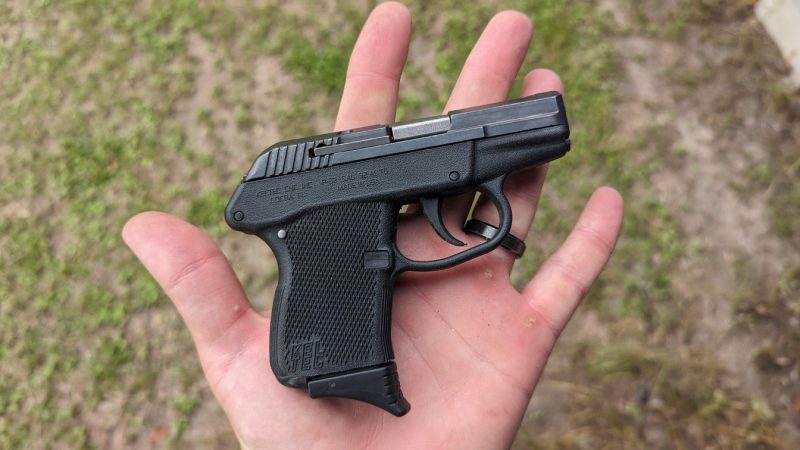 A lot of people will tell you they are belly guns or not useful beyond seven yards. I think that's absolutely false, and if you only train at seven yards, you are missing out.
I set out to find out with a handful of little guns and a 50-yard range to see just how accurate a teeny tiny little gun can be. Before we start busting caps, let's discuss some of the factors that affect just how far a little gun can go.
Little Guns and Max Range
The first factor in how far you can shoot a little gun comes down to the shooter's skill level. I've seen experienced, expert-level shooters hit targets as far as 50 yards out with a J-frame revolver. That's not something most people can do, so it's tough to judge that as the average acceptable range.
Should we all aim to be that good? Sure, but that takes years of training. What can you do right now with that little gun? I am an enthusiastic amateur with a small handgun. I stick to larger to mid-size handguns but have dived into the world of little guns as of late.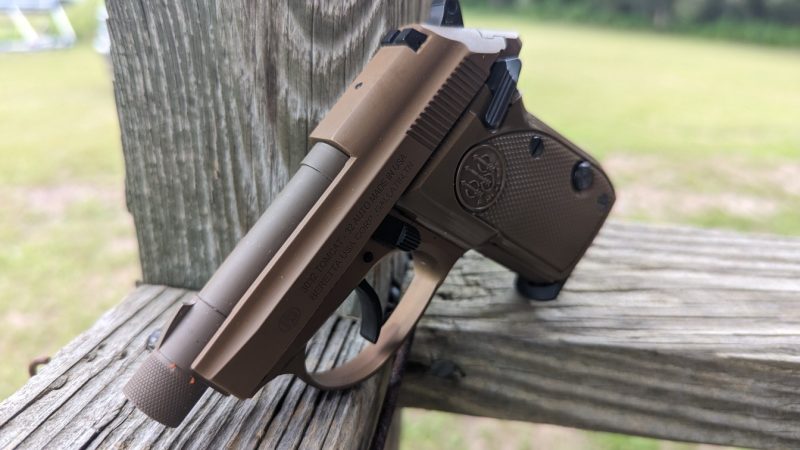 The next factor is the gun itself. What features does it have? Does it have sights? Guns like the LWS 32 ACP lack sights altogether, and they are belly guns. Super small guns with hardly any grip, like the NAA Mini Revolvers, are also exceptionally hard to use at long ranges. Stiff, heavy triggers won't help you either.
What caliber is it? Believe it or not, smaller guns are much easier to shoot in smaller calibers. A Bodyguard in 380 ACP has intense recoil, and that recoil makes it tough to accurately shoot the gun. A .22lR, or a .32 ACP, or even a .25 ACP are much easier to shoot accurately at long ranges consistently.
At the Range With Little Guns
I grabbed my three favorite little guns, the KelTec P32, the Tomcat 3032, and the Ruger LCP 2 in .22LR. The Seecamp and NAA remained at home on this range trip. I just didn't seem to be very handy in these tests. These three guns have sights and tend to be fairly easy to shoot.
I started with a give-me range of 15 yards. I started at 15 to establish these are not just belly guns. My target was a steel IPSC target, so it's not quite small. The goal was to fire five rounds and to have at least three of the five hit the target. At fifteen yards, I had no problems hitting the steel. I went five for five with the LCP and Tomcat and four for five with the P32.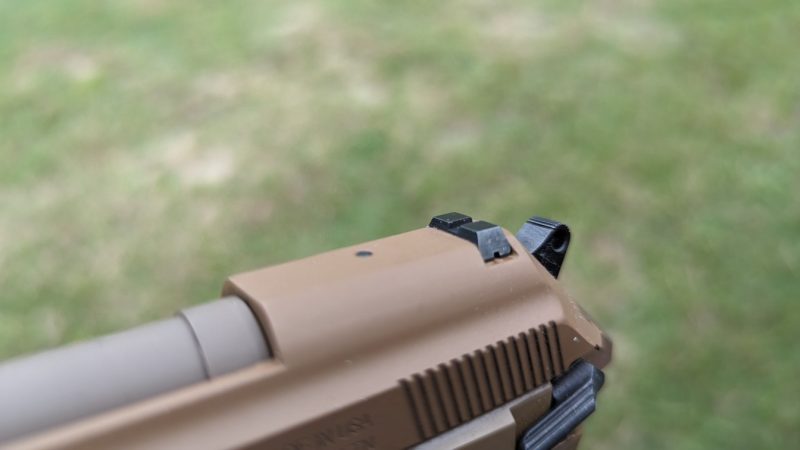 I moved from 15 to 25 yards. Twenty-five yards feels quite far for these little guns. I took my time and emphasized a good sight picture and a good grip. I slowly pulled the trigger to avoid disrupting the sights. The LCP 2 did a fantastic and landed all five shots on target. The Tomcat went three out of five. The P32 dunked out with two for five shots on target. This is an OG gen 1 P32 with the oddball sights, and they do fall out at 25 yards.
Going Beyond The Norm
At 35 yards, I tried and failed with each gun. I introduced a 'barrier,' which really worked as an armrest. With that armrest in action, I landed three shots with the LCP and two with the Tomcat. From 35, I decided to get a little crazy and back it off to 50 yards.
This was mainly done for fun, but with the armrest, I landed two shots from the LCP 2 and one shot for the Tomcat. That seems to be a product of luck, but I'll take it.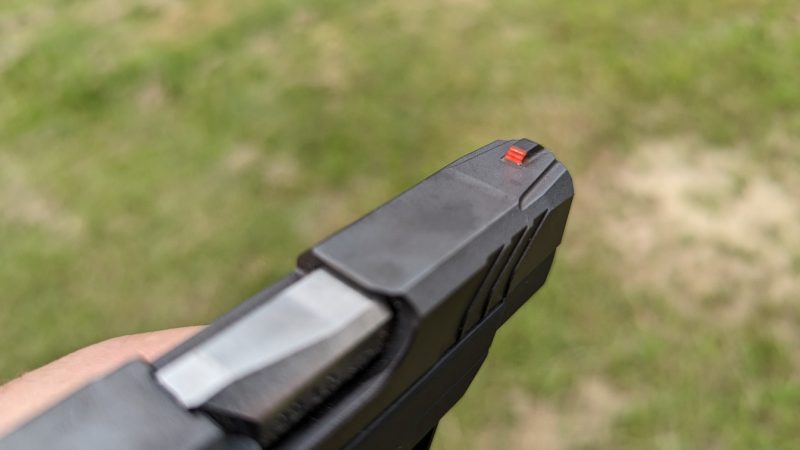 For me, the LCP 2 and Tomcat are well suited for inside of 25 yards and can reach out to 35 yards with a little help. The LCP's sights were what helped the most. They are fairly large for a pocket pistol and easy to see and align. The Tomcat has sights, but they are fairly thin and quite small.
Keep in mind that it is on a stationary target that's directly facing me. It doesn't necessarily represent every threat. However, it does show that these little guns go beyond belly range, and they can shoot well beyond seven yards.
How To
There is not a single trick that will make you a better shot with little guns. A lot of dry fire and clinging to the fundamentals is important here. Focus on your grip and your trigger pull, and maintain that sight focus. Use your environment to stabilize your aim and cheat it a little.
Little guns are not stuck to seven-yard ranges. Don't isolate yourself to only seven yards. Get out, go the distance, and train.
ABOUT THE AUTHOR:

Travis Pike is a former Marine Machine gunner who served with 2nd Bn 2nd Marines for 5 years. He deployed in 2009 to Afghanistan and again in 2011 with the 22nd MEU(SOC) during a record-setting 11 months at sea. Travis has trained with the Romanian Army, the Spanish Marines, the Emirate Marines, and the Afghan National Army.
He serves as an NRA-certified pistol instructor and pursues a variety of firearms-based hobbies.

You may also enjoy these popular articles:


©MTC Holsters, LLC and CrossBreed Holsters Blog, 2023.
Unauthorized use and/or duplication of this material without express and written permission from this site's author and/or owner is strictly prohibited. Excerpts and links may be used, provided that full and clear credit is given to Travis Pike and the CrossBreed Blog with appropriate and specific direction to the original content.