Gunsite Academy is legendary in our world of firearms. The history of Gunsite alone had me speechless when I arrived at the range in Arizona. Gunsite is the oldest private firearms training academy and was founded by Lt. Col Jeff Cooper. Today, they train elite military personnel, law enforcement officers, and free citizens of the US. The list of classes they offer is endless and includes basic pistol classes, youth pistol, advanced carbine night, battle rifle class, precision rifle, shotgun advanced tactical problems, tactical medicine, active shooter, foreign weapons training, edged weapons training, and so much more.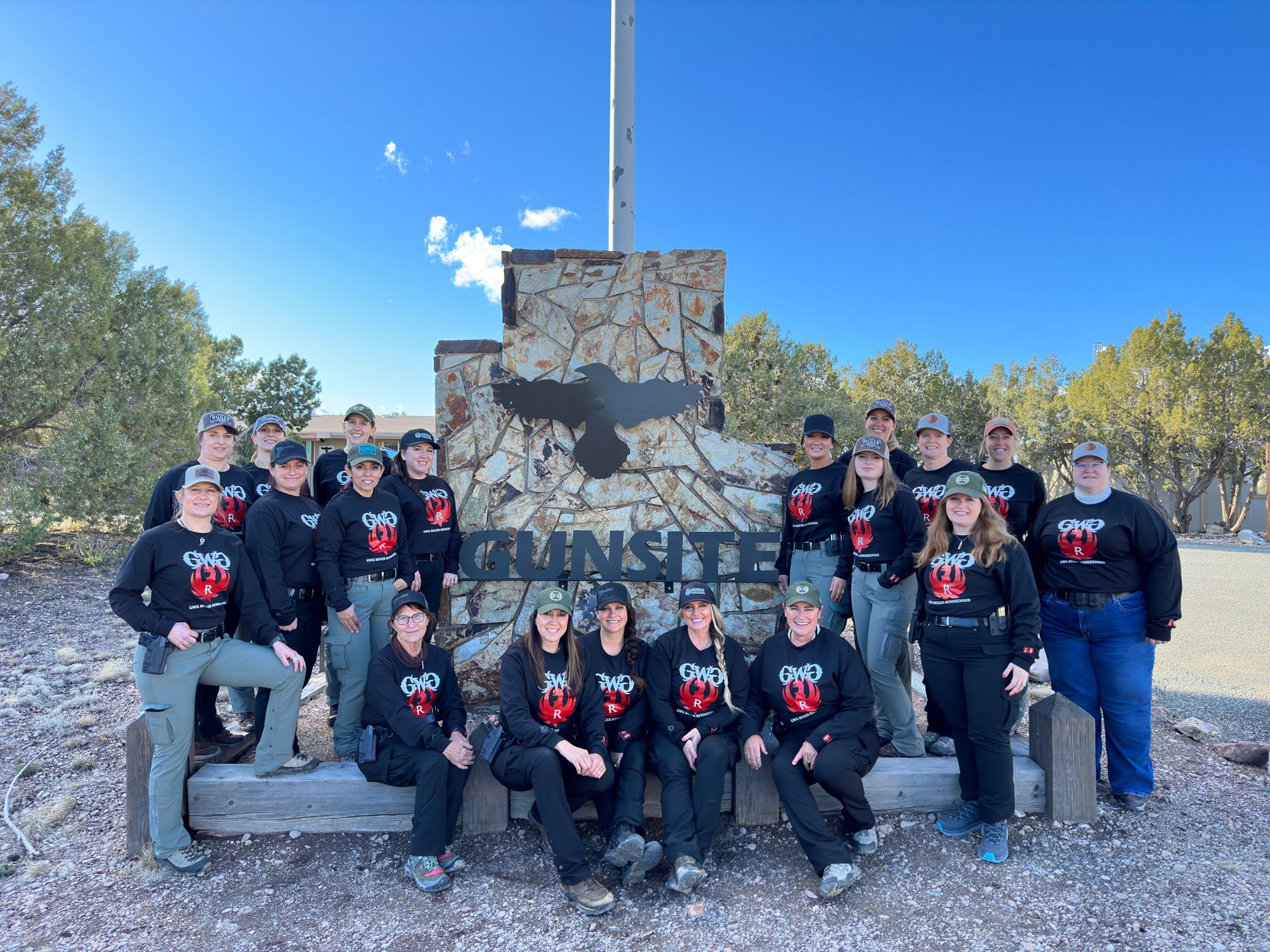 I was extremely lucky to be invited to attend the first annual Ruger Rendezvous put on by Girls with Guns Clothing, hosted at Gunsite Academy. I carry a gun every single day of my life, and while I have trained and practiced with it, I have never taken a dedicated self-defense class just for concealed carry. I want to personally thank Stacy at CrossBreed Holsters for the opportunity to represent CB at the event and all of the sponsors who donated to make this great event happen.
What I Learned at Gunsite Academy
Self-Defense Training is Different From Competition Training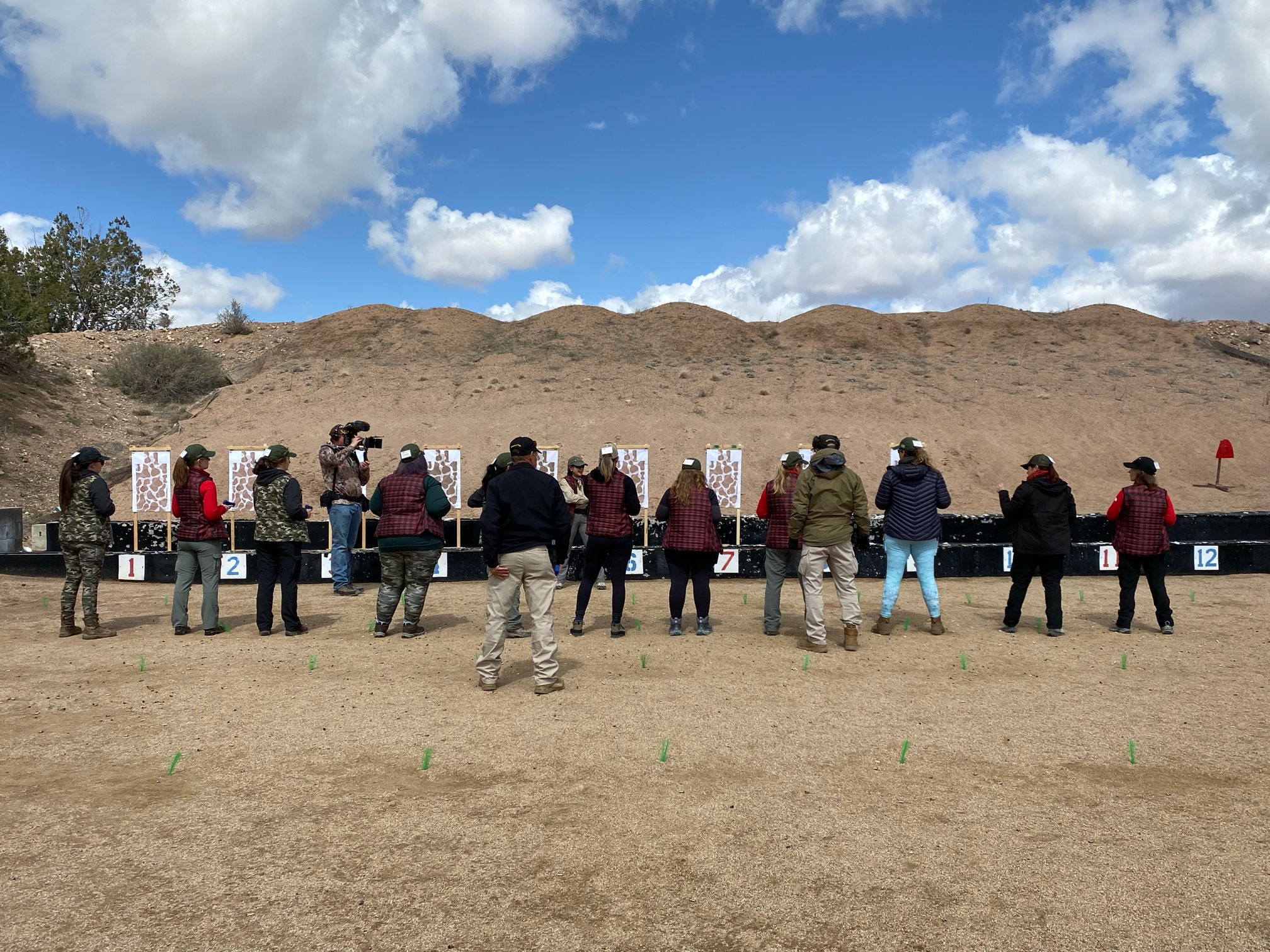 I'm so grateful for the competitive shooting background that gave me a leg up in this class to really feel comfortable having a firearm on my body in different holsters and set up in different positions. For many women in this class, it was their first time carrying a gun with a round in the chamber, their first time trying to draw with cover garments on, or shooting for several days in a row on a live fire range with more than a dozen others around them. For me, it was just another Tuesday. I don't take my life for granted and what I get to do for a living. I was just fortunate that I've dedicated my life to shooting, practicing drawing from a holster, and have been around massive amounts of gunfire for years where that extra noise doesn't affect me anymore. If you're going to take a group class, especially one that works on drawing from concealment, you should religiously respect the basic firearm safety rules, have practiced drawing from a holster, and be comfortable around gunfire.
The biggest differences for me between competition training and self-defense were clearing my gun of concealment garments, practicing tactical reloads, and making my headshots count vs. working on speed. I had to work on separating my competition and carry worlds to really work on gun manipulations and take time to make one hit count if that was the only shot I had at neutralizing my target. Gunsite Academy instructors are the best in the world, and they did a great job of breaking down why each step in the drawing process is important and forcing us to intentionally make each shot count as if our life depended on it. We had three instructors who each brought a different perspective to instructing, which was helpful on an individual level to know what each one of us needed to progress.
Induced Stress Brings Out Your Flaws

On the final day of class, we got to shoot the MGM Drop Turner targets that are pressurized and activated to turn your target toward you with a click of a button. While I've shot drop turners, clamshell targets, swingers, bobbers, and all sorts of reactive targets, I've never done so one on one with just one target as the threat without shooting an activator steel target first, knowing the moving target was my next shot. Facing downrange, I was full of anticipation waiting for the target to turn towards me at any second, which added a new stressor I hadn't felt before. Normally, I'm in control of the activation and the timing of the shots, so this was a new scenario for me. I had a few imperfect draws, rushed a headshot, and missed the vital zone twice, all due to the nature of waiting for the target to turn. While nothing can stimulate what might actually happen in a gunfight, added stressors can help you identify what could go wrong and where you struggle under pressure. The more you can put yourself under stress and perform with your gun and gear, the better you can defend yourself if the time actually comes to do so.
You Need to Know & Trust Your Gear and Gun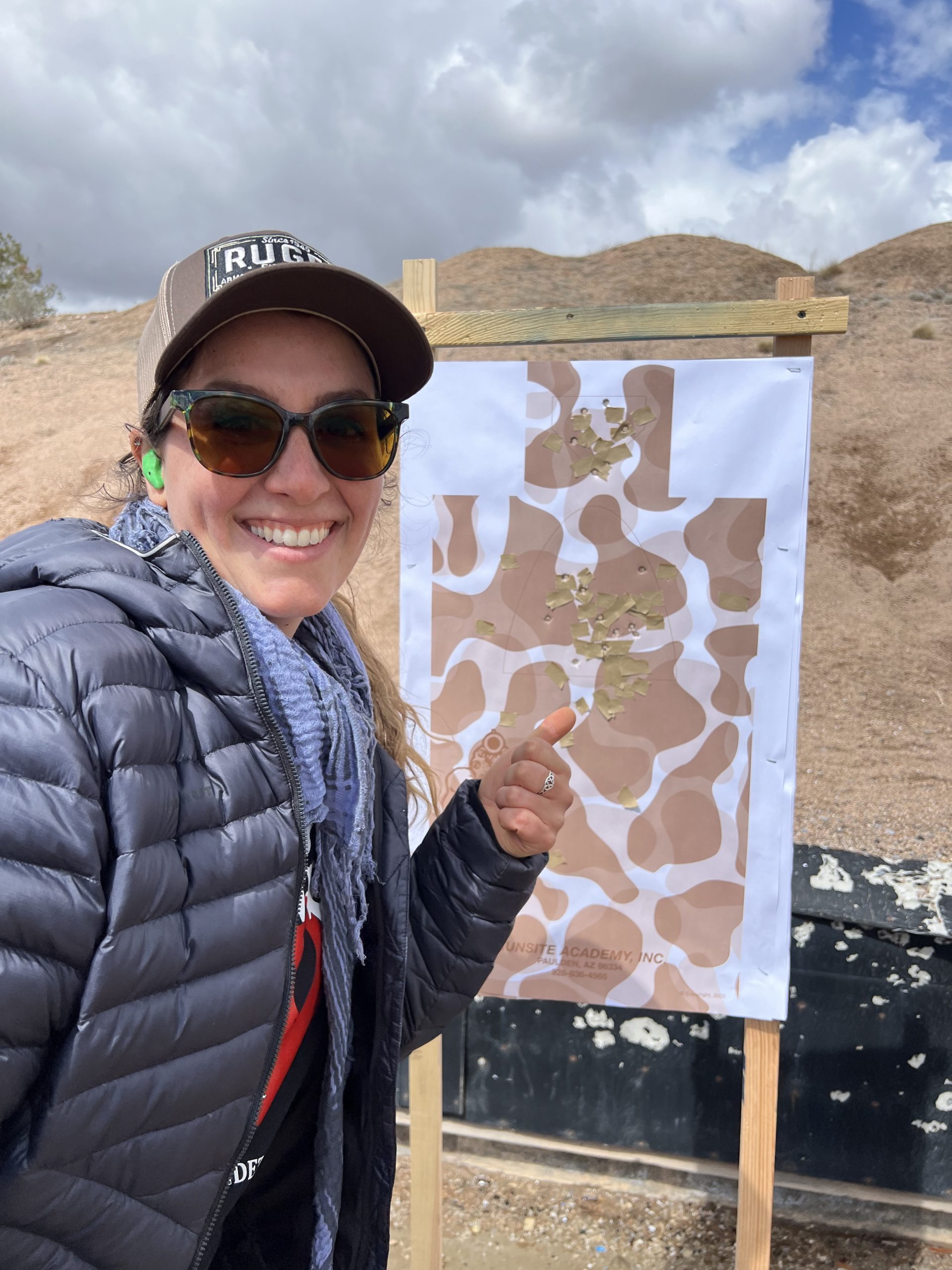 This leads me to my next point. Taking any firearms class, shooting any type of competition, or just practicing live fire with your gun and gear can help you identify weaknesses and flaws in your firearm, holster, magazines, or ammunition. It is CRUCIAL that you train often and regularly, especially with your concealed carry setup. We made a log of how many times and what kind of gun malfunctions occurred by each student, and we each identified our own issues with the gear provided. That's not to say the gun, ammo, or gear isn't great; it's that each lady in attendance is a different size or shape, or carries in a different position, or has short arms, or maybe a longer torso, and needs to find what works for her. This applies to every human being on earth. What gun I carry or what gear I use may not work for everyone. Everyone who carries a gun daily should put their gun and gear to the ultimate test to find out if what they use really works for them under pressure and on demand.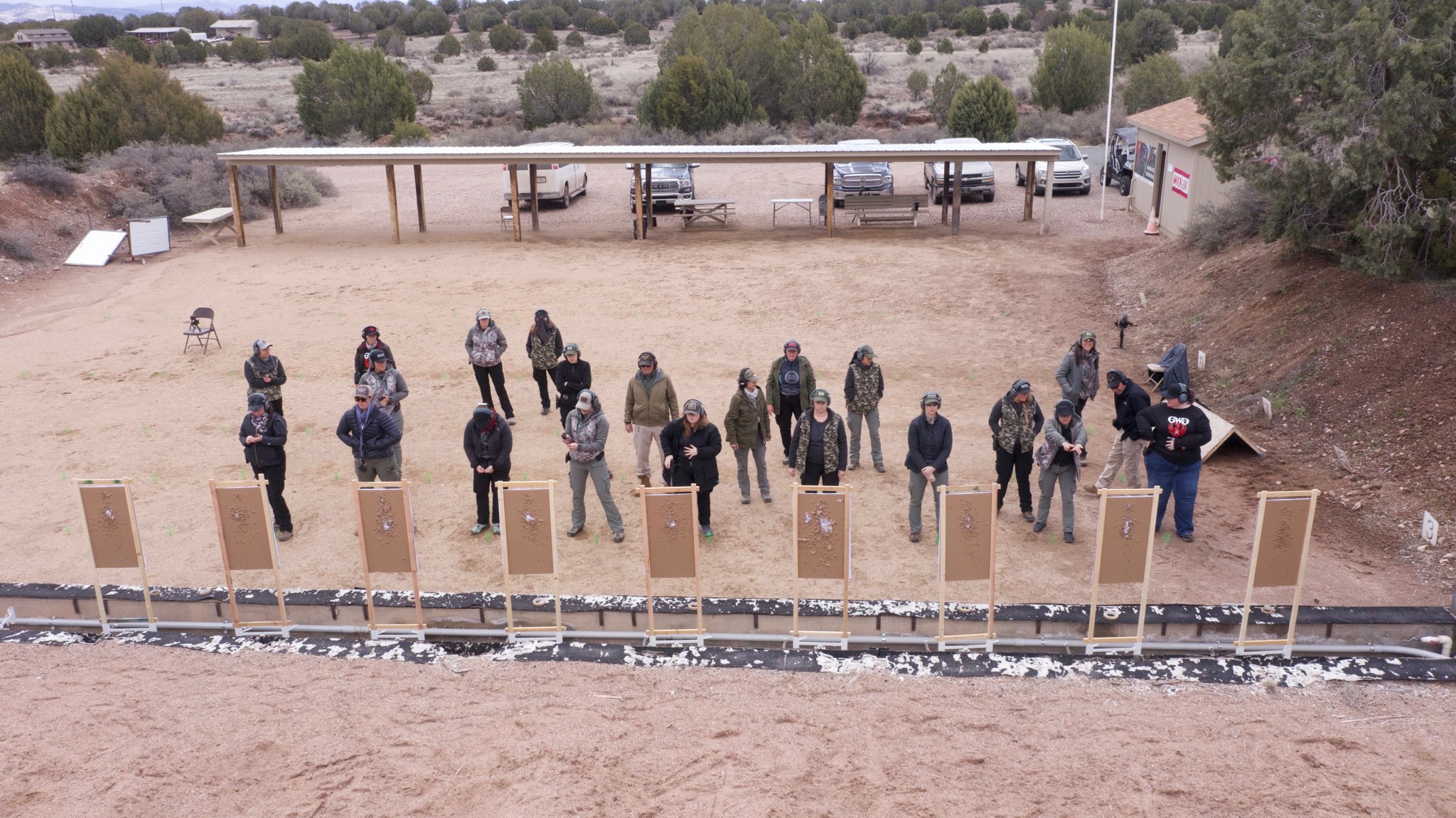 Gunsite Academy should be on your bucket list if it isn't already. The quality of training is top-notch, and the instructors are patient, understanding, and have years of experience. I learned a lot even with my years of carrying a gun, teaching firearms courses, and competing. I guarantee you'll walk away with new knowledge, a plan to improve your training when you get home, and an appreciation for our law enforcement and military who are out there protecting our freedoms and our lives. Thank you CrossBreed Holsters, Ruger, Girls with Guns Clothing, Gunsite Academy, and all of the sponsors for this incredible once in a lifetime experience.
ABOUT THE AUTHOR
Kenzie Fitzpatrick is a professional competitive shooter and an active blogger for many firearm websites. As an NRA-certified instructor and National Range Officer Institute Chief Range Officer, Kenzie trains new shooters on basic firearm safety, brings new shooters to competitive shooting and works major matches across the country. She has a passion for teaching people how to carry concealed and is a positive ambassador for the Second Amendment. Kenzie is also the host of the Reticle Up Podcast, where she interviews competitive shooters, hunters, anglers, archers, entrepreneurs, and outdoorsmen.
You may also enjoy these popular articles:


©MTC Holsters, LLC and CrossBreed Holsters Blog, 2021.
Unauthorized use and/or duplication of this material without express and written permission from this site's author and/or owner is strictly prohibited. Excerpts and links may be used, provided that full and clear credit is given to David Workman and the CrossBreed Blog with appropriate and specific direction to the original content.