Finding the right holster system that works best for you is vital to carrying a firearm successfully. Over the last couple of years, I have invested in a variety of holsters to see if they're right for me. Some work great, some not so much. CrossBreed Holsters provides some of the best holster options. In this article, I will discuss my favorite three holsters from CrossBreed Holsters and why I prefer them.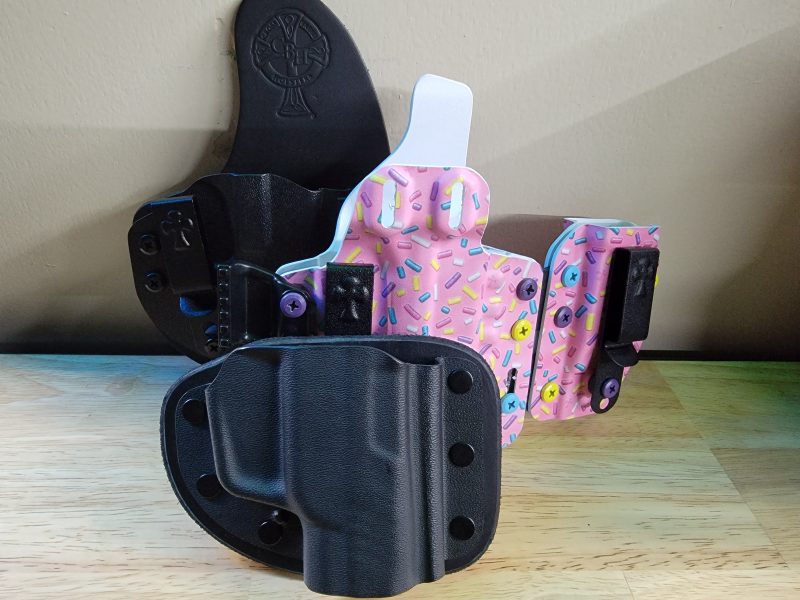 The Reckoning Holster
The Reckoning is a versatile holster option. It is made with a mix of leather and kydex. It comes equipped with inside-the-waistband (IWB) hardware. This allows you to carry on your strong side, appendix, or cross-body. You can easily modify the Reckoning holster by swapping hardware if you prefer to carry outside-the-waistband (OWB).
I prefer to use this holster with the CrossBreed Holster Liberty Band. I wear this combination centered high up on my waist above my belly button. Since this setup is not attached to pants like other holster options, it allows me to wear various bottoms like leggings, skirts, and sweatpants.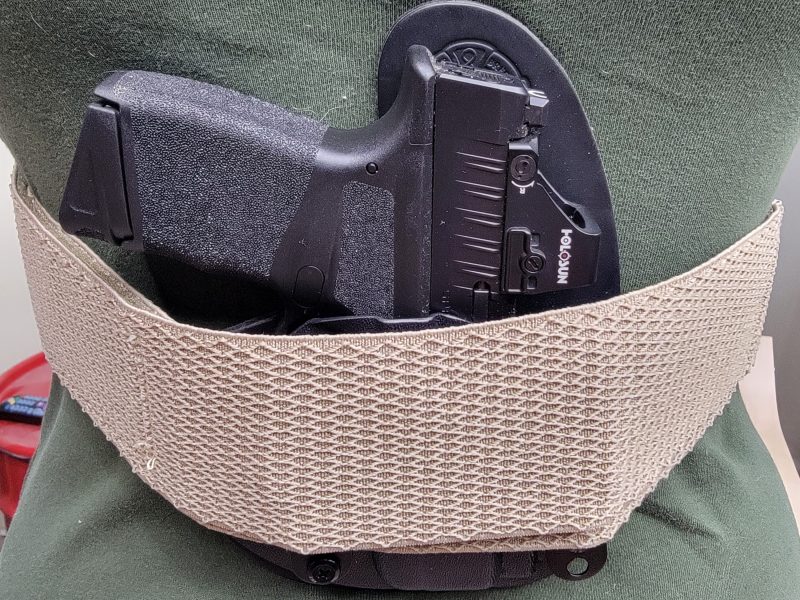 Rogue Holster
The Rogue holster brings you everything that's loved about all-kydex holsters. It comes with adjustable retention and a concealment claw for deeper concealment. A spare magazine carrier is also included. This holster has all the options and allows you to customize it to meet your specific needs.
I tend to use this holster more during the winter months because I like to use it with jeans. I will also pair this holster with my Nexbelt Supreme Appendix EDC (everyday carry) belt. This holster is one of my favorites because it comes with a detachable spare magazine carrier. I also like using the concealment claw with this holster. The claw helps reduce the handgun's visibility (printing) through clothing.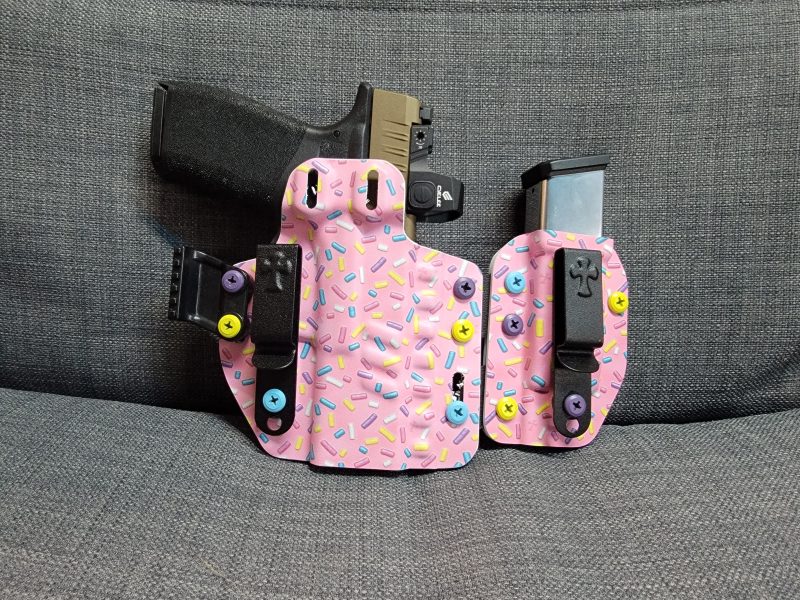 Modular Holster
The Modular Holster can be used in a variety of applications. It is a kydex holster with a military-grade Velcro hook backing. CrossBreed Holsters has a variety of products that work with the Modular Holster like the bedside backup or small purse defender.
I like this holster because of all of the configuration options. You can use it in your favorite backpack, purse, or bag. I like to use it with my CrossBreed Holster Belly Band 2.0 and my cross-body purse. My favorite pairing is with the UUG Gear Kodiak bag. I prefer to carry my Kodiak bag at my waist on my right hip. For me, this is one of the most comfortable ways to conceal carry, and I prefer it over other carry options.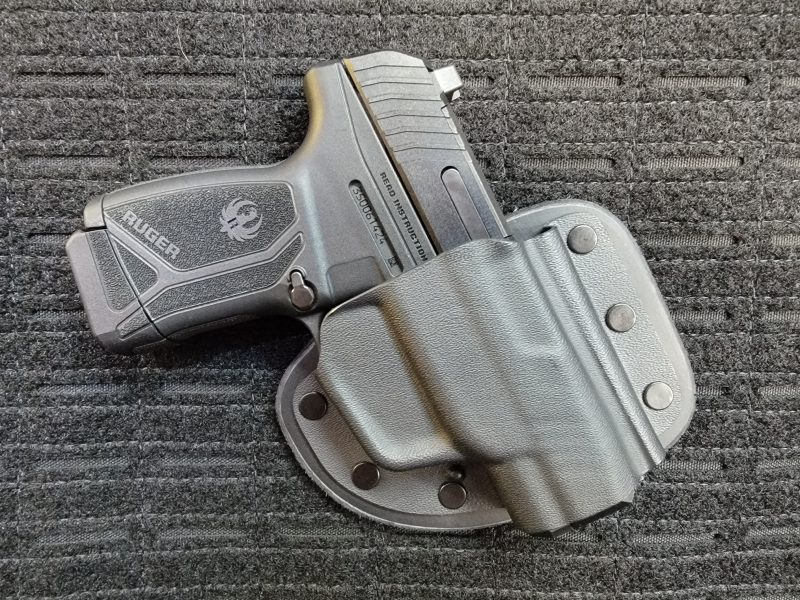 Recap
It is important to find a carry setup that works best for you. You'll also want to train with it. It does take some time, and trial and error because a setup that works for one person may not work for someone else. If you are uncomfortable with your current setup, it's likely that you won't carry it every day.
The Reckoning, Rogue, and Modular holsters are some of my favorite holsters. Each one has its own purpose depending on what I'm wearing or how I would prefer to carry that day. Give one, or all of them, a try. Hopefully, they meet your carry needs and make you want to carry every day.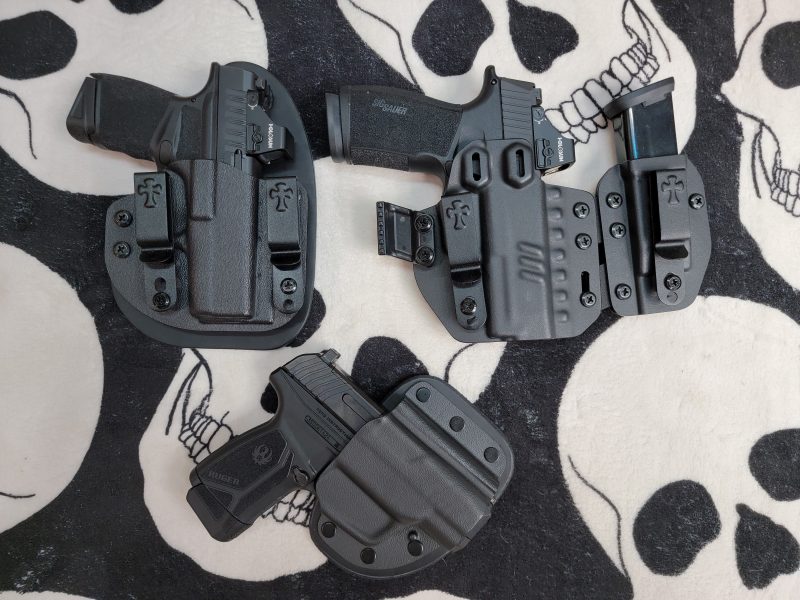 ABOUT THE AUTHOR:
Meaghan Roble is an anti-gunner turned gun activist. She is a USCCA-certified instructor and an NRA-certified range safety officer. Meaghan is also an A Girl & A Gun Chapter Facilitator. She owns her own Firearms Training & Education business, Roble Defense, and enjoys sharing her knowledge and experience with others.
Want more content from Meaghan? Follow her on social media. Facebook – @mroble16, Instagram – @mroble16, and YouTube – @M1ssM3gO
You may also enjoy these popular articles:


©MTC Holsters, LLC and CrossBreed Holsters Blog, 2023.
Unauthorized use and/or duplication of this material without express and written permission from this site's author and/or owner is strictly prohibited. Excerpts and links may be used, provided that full and clear credit is given to the CrossBreed Blog with appropriate and specific direction to the original content.