Part one covered full-size and compact handgun frame sizes, along with some ways to carry those guns. Now we will round out the main four frame sizes and discuss subcompact and micro frames.
Subcompact Frames
They designed subcompact frames for maximum concealment. Because they are light and easy to hide, people often use them as backup guns or for everyday carry. Their smaller size can make it harder to shoot accurately. Still, they are even easier to carry than their bigger brothers because of how small they are. Subcompact frames usually have shorter barrels and smaller single-stack magazines. Extended magazines are available for most models in this category, but remember that if you add length to a magazine, you may find it harder to conceal. My everyday carry is a Smith & Wesson Shield, and depending on what I am wearing, that little extra added to the end from an extended magazine will sometimes print.
Most subcompacts have eight to twelve-round magazines and are chambered in .22 LR, .380 ACP, or 9 mm. Barrel lengths are even smaller and are around 3 inches to 4.5 inches.
Some guns in this category include the Glock 26, Glock 27, Taurus G3C, Sig Sauer P365, and the Smith & Wesson Shield.
Micro Frames or "Pocket Pistols."
Micro frames are the smallest and are as easy to hide and carry as possible. Since they are easy to keep in a pocket or purse, people often call them "pocket guns." The micro frames are the easiest to hide but can be hard to shoot accurately because they are so small. They usually have the smallest magazine capacities and the shortest barrels, which can make them less powerful than other handgun frames. Micro frame handguns are ideal for deep concealment and backup guns, but to stay proficient, you really need to get some range time in. Some people, especially those with large hands, find shooting and maintaining a good grip awkward. Extended magazines from various manufacturers will add a little extra length to the grip and a couple more rounds.
The most common calibers are.22 LR and 380 ACP, with magazines holding six to ten rounds. The barrels are really short, coming in at under three inches. Pocket guns include the S&W Bodyguard 380 and the Ruger LCP-2 380.
There are a lot of options for carrying this small of a gun. One possibility for the Smith & Wesson Bodyguard 380 is an ankle holster or appendix carry inside the waistband (AIWB). Another unique way to carry a pocket gun like the Ruger LCP II is in the larger cargo pockets on some pants or shorts. Crossbreed makes a holster designed not to move around in a large square pocket.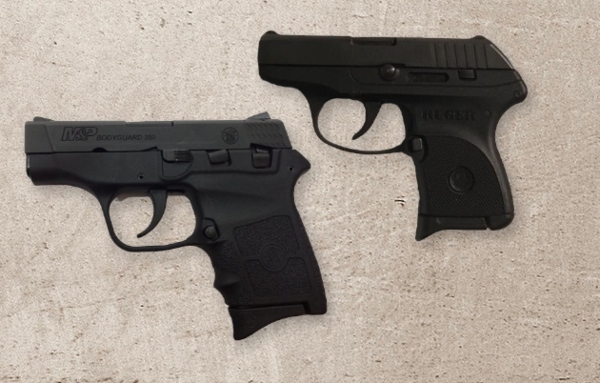 The size of the frame of your handgun is an important thing to think about when picking one out. Full-size frames give you the most accuracy and control. Then when you step down a size to a compact frame, they are easier to carry. Subcompact frames are great for maximum concealment, and micro frames are small and easy to hide, but you will need more skill to get off accurate shots.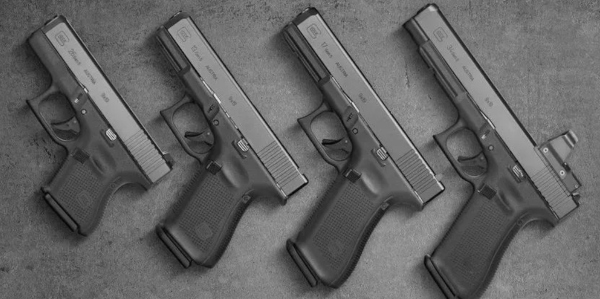 When picking a handgun frame, consider your needs and how you plan to use the gun. Remember to consider your shooting ability when selecting from different handgun frame sizes because the smaller the gun, the harder it will be to hit what you are aiming at. With the right handgun frame and holster combination, you are more likely to incorporate carrying into your day-to-day life.
ABOUT THE AUTHOR:

Brian Armstrong grew up in a small farm town in rural Indiana and learned to shoot before he learned to drive. His career began as a firefighter and medic in Ft Wayne, IN. Throughout the years, he has owned multiple businesses, from construction to technology. His life has come full circle, and he is back to his emergency services roots, teaching emergency first aid and firearms courses.
Brian believes that the best way to learn "HOW" to do something is to first answer "WHY" you do something. He is an average guy with views like yours and is now sharing the knowledge gained from teaching, learning from others, and researching the topics you don't have time to explore. Follow him at @LetsTalkDGU

You may also enjoy these popular articles:


©MTC Holsters, LLC and CrossBreed Holsters Blog, 2022.
Unauthorized use and/or duplication of this material without express and written permission from this site's author and/or owner is strictly prohibited. Excerpts and links may be used, provided that full and clear credit is given to Travis Pike and the CrossBreed Blog with appropriate and specific direction to the original content.