I've shot a gun or two, so I know from experience that your handgun's frame size can make an enormous difference in how accurately you can shoot and how comfortable it is to carry. We will look at the main handgun frame sizes and their differences.
Different companies seem to have their own set of rules for what category they will stick their guns in. No set industry standard makes it difficult to list measurements, so the following information isn't set in stone. The one common denominator is the barrel length, not the overall length or height. Hopefully, the following information will help you narrow down your search.
One important rule is that the smaller the gun is, the harder it will be to control, and because of that, accuracy will begin to drop fast with most shooters. Because of that, manufacturers frequently pair a smaller frame gun with a smaller caliber round. Magazine capacity plays a part in how big the gun will be, and magazines come in double-stack and single-stack designs. If you cannot control your firearm and get shots on target when you need to, the round count will not matter.
In this article, I'll cover four different frame sizes of handguns and list the pros and cons of each. The more you know about these frame sizes, the better you'll be able to choose the best gun for your needs, whether you're a beginner or a pro.
Full-Size Frames
Usually, full-size frames are the biggest and heaviest. They are great for shooting targets and protecting your home because they are accurate and easy to use. Because these bigger guns have more weight, they are easier to control and shoot more accurately. Full-size frames usually have a longer barrel and a bigger magazine so that you can shoot more shots without reloading. But because of their size, they may not be the best for concealed carry because they may be too big to hide easily. The larger size can also be hard for people with smaller hands, causing discomfort and making it harder to hit the target.
A full-size barrel is usually over 4.5 inches long and has a typical overall length of 7.5 inches. They are usually available in 9mm, .40 S&W, and.45 ACP. They occasionally come in.357 SIG, and more frequently, are becoming available in 10 mm.
Depending on the caliber of the gun, the magazine can hold anywhere from 13 to 20 rounds. Some of the more common guns that fall into this category are a Glock 17, Glock 21, Beretta 92F, SIG Sauer P226 or SIG P320 XFULL, and a Smith & Wesson M&P 2.0 full-size series.
A full-size frame is typically not easy to carry inside the waistband or concealed. An OWB holster or a way to keep it next to your bed is a good idea.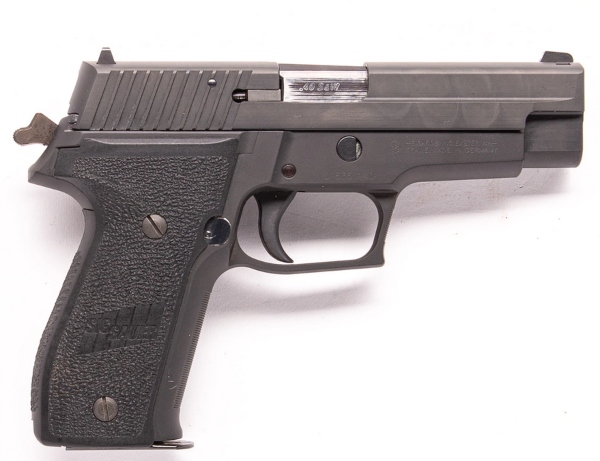 Compact Frames
Compact frames are an excellent compromise between full-size and subcompact frames. Since we can use them in more ways than full-size frames, we often use them for concealed carry and home defense. Compact frames are a good choice because they are easy to carry and not too big. They are large enough for a good grip and have manageable recoil, but they are still small enough to hide. You can also use them for target shooting, making them a popular choice for people who want a gun that can do it all.
A compact frame barrel is in the 3.5-inch to 4.5-inch range. The predominant calibers are the same as a full-size, but the magazines have less capacity. A compact frame magazine has a capacity in the ten- to fifteen-round range. The Glock 19, Glock 23, SIG Sauer P229, SIG Sauer P320, and Smith & Wesson M&P 2.0 Compact are all in the compact frame category.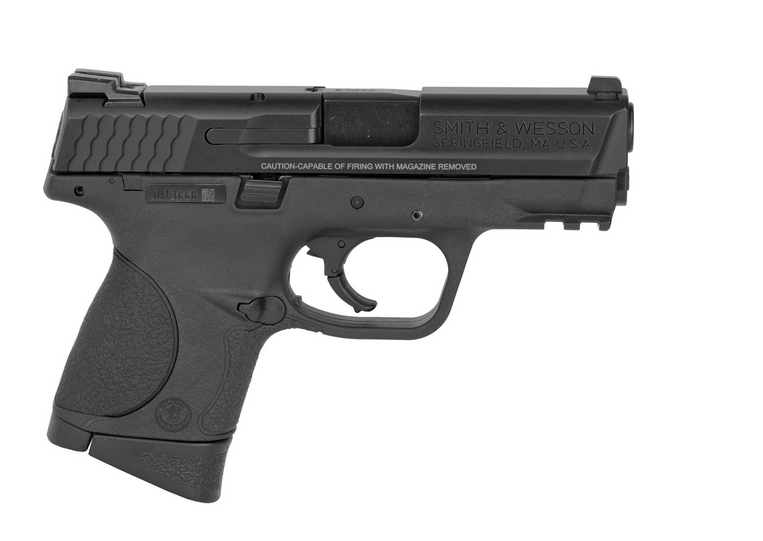 In part two of a handgun's frame size, we will review subcompact frames and "pocket pistols."
ABOUT THE AUTHOR:

Brian Armstrong grew up in a small farm town in rural Indiana and learned to shoot before he learned to drive. His career began as a firefighter and medic in Ft Wayne, IN. Throughout the years, he has owned multiple businesses, from construction to technology. His life has come full circle, and he is back to his emergency services roots, teaching emergency first aid and firearms courses.
Brian believes that the best way to learn "HOW" to do something is to first answer "WHY" you do something. He is an average guy with views like yours and is now sharing the knowledge gained from teaching, learning from others, and researching the topics you don't have time to explore. Follow him at @LetsTalkDGU

You may also enjoy these popular articles:


©MTC Holsters, LLC and CrossBreed Holsters Blog, 2022.
Unauthorized use and/or duplication of this material without express and written permission from this site's author and/or owner is strictly prohibited. Excerpts and links may be used, provided that full and clear credit is given to Travis Pike and the CrossBreed Blog with appropriate and specific direction to the original content.