When upgrading your firearm, one oft-overlooked but crucial component is the magazine. We may not think much about how the ammunition is fed into the gun, but it's critical to successful shooting, whether you shoot competitively or are training for that self-defense encounter you hope never comes. Obviously, the original brand-made magazines work the best with your gun, but sometimes they are also super expensive. Buying even a couple extras can be financially unappealing. But what if you could get reliable magazines for less?
That's the mission of Elite Tactical Systems. ETS has established itself as a reliable and innovative player in the pistol magazine world. Their products combine cutting-edge design, durability, and affordability, making them a popular choice.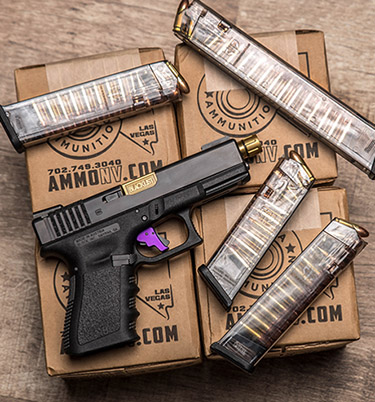 Innovative Design
ETS magazines are crafted from advanced polymers, resulting in a lightweight and durable product that can withstand the rigors of heavy use. These magazines are impact-resistant, so you won't need to worry about them cracking or breaking, even in the harshest conditions. I've dropped mine on gravel and concrete many times with nary a scratch, much less a crack.
Translucent Construction
One of the defining characteristics of ETS magazines is their translucent construction. You can spot one from across the range. This feature allows you to quickly and easily check the remaining rounds in your magazine, even in low-light conditions. This added visibility is especially valuable for self-defense or competitive shooting, where split-second decisions can make all the difference. It eliminates the need to guess how many rounds are left.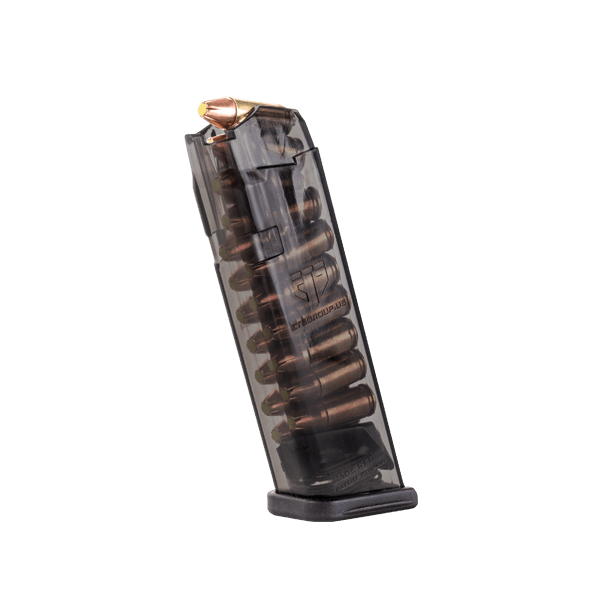 Increased Capacity
Many of ETS's magazines boast an increased capacity compared to traditional ones. For example, some ETS Glock magazines often hold 30+ rounds instead of the standard 15 or 17. This can be particularly advantageous for competitive shooters or anyone who values having more rounds on hand when it counts.
Compatibility
ETS offers various magazines compatible with some of the most popular pistol brands. Their lineup includes magazines for Glock, Sig Sauer, Smith & Wesson, and CZ. Some would argue this limits ETS's appeal, but they have devoted themselves to making excellent quality products in this niche. Will they ever expand? Who knows? But the mags they make now are top-notch.
Reliability and Feeding
ETS magazines are renowned for their reliability. Their unique geometry and internal design ensure consistent feeding and proper round orientation. This means fewer failures to feed or jamming issues, providing shooters with peace of mind during critical moments. I've used several of their pistol magazines for years in competitive shooting and training and have never experienced a stoppage or malfunction that was the magazine's fault.
Easy Disassembly
Cleaning and maintaining magazines, not just ETS's mags, are critical to long-term performance. ETS magazines are designed with an easy-to-disassemble construction, making maintenance a breeze without special tools.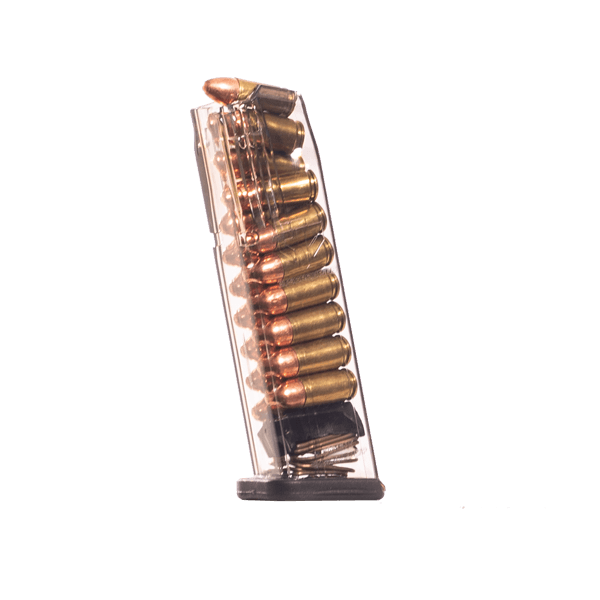 Great Value
Now, let's address why ETS magazines are considered a great value. Despite their advanced features and benefits, ETS magazines are competitively priced, often costing less than other premium magazine brands. This affordability, combined with their quality and innovative design, makes ETS magazines an excellent investment for firearm enthusiasts on a budget.
For example, the ETS Glock 17 magazine, offering a 17-round capacity, is typically priced at an MSRP of $21.99. In contrast, some competitors' magazines with similar capacities can cost significantly more. The ETS advantage becomes even more apparent when considering their extended capacity magazines like the ETS Glock 33-round magazine, which often retails at an MSRP of $21.99. This price point is hard to beat for a magazine of this size.
ETS also offers value packs, giving you even more savings. For instance, the ETS Glock 17 and 19 magazine 2-pack is often available for an MSRP of $42.99, providing excellent value for those looking to stock up on reliable magazines without breaking the bank.
Elite Tactical Systems has made a significant impact on the firearm accessories market with their innovative and affordable pistol magazines. Their magazines offer a range of benefits, including innovative design, increased capacity, compatibility with various pistol brands, reliability, and ease of disassembly.
ABOUT THE AUTHOR:

David Workman is an avid gun guy and a contributing writer to several major gun publications. As an NRA-certified instructor, David trains new shooters on basic handgun skills and CCW requirements and is a strong advocate for training as much as possible. "Real-life shootouts don't happen at a box range."
You may also enjoy these popular articles:


©MTC Holsters, LLC and CrossBreed Holsters Blog, 2023.
Unauthorized use and/or duplication of this material without express and written permission from this site's author and/or owner is strictly prohibited. Excerpts and links may be used, provided that full and clear credit is given to David Workman and the CrossBreed Blog with appropriate and specific direction to the original content.