I have been a fan of Smith and Wesson M&P handguns since I started shooting. The first handgun I purchased was the SD9 VE (not an M&P). I purchased my first M&P shortly after that when I decided to get into competition shooting. When I saw that S&W released a M&P metal series version (M2.0), I purchased it right away. See my review on that handgun here. I was really impressed with the M2.0 and used it for a few competitions in 2022.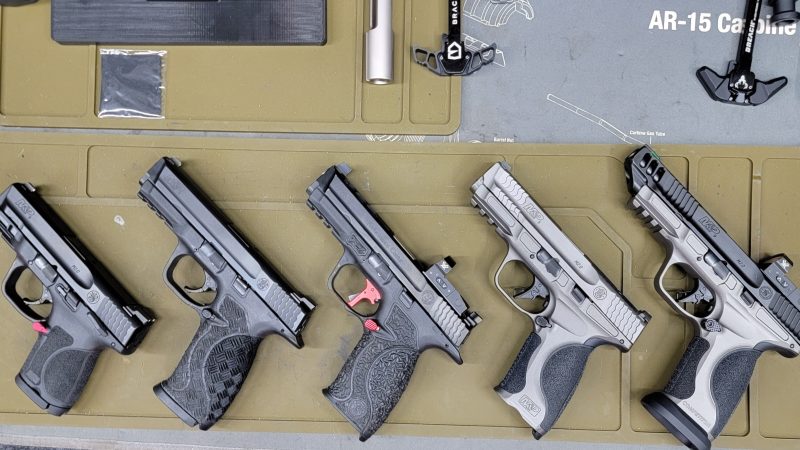 Shortly after the release of the M&P M2.0 Metal Series, Smith and Wesson released the Performance Center M&P M9.0 Competitor. The Competitor takes the M2.0 Metal Series to the next level. It is specifically designed for the competition shooter.
Specifications
Model Name: Performance Center M&P M9.0 Competitor

Action: Striker-fired

Caliber: 9mm

Frame Material: Aluminum

Barrel length: 5"

Weight: 29 oz

Color/Finish: Gray or Two Tone

Magazine Capacity: 17 or 10

MSRP: $999.00
The Pros
There are a lot more Pros for this handgun than what I discuss in this portion of the article. I want to highlight my favorite three.
Flared Magwell
When it comes to competition, having a flared magwell really improves the time it takes to do a magazine change. The shooter can have a larger margin of error for getting the magazine inserted into the magazine well. When you're on the clock, transitioning from target to target, having the luxury of not thinking about inserting the magazine into the magwell is very beneficial.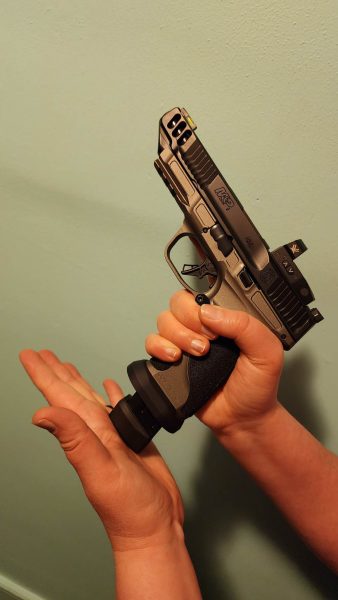 Oversized Magazine Release
When I purchased the M2.0 Metal Series, the standard magazine release it came with was really hard for me to press in with my strong hand thumb. The M&P Competitor comes with an oversized magazine release which brings its lever closer to my thumb making it a lot easier for me to engage it. This allows me to drop the magazine quicker while pressing the release with my strong hand thumb while simultaneously grabbing a new magazine with my off hand from my mag pouch on my belt.
Improved Trigger
With past M&P handguns, I have used drop-in triggers because the stock trigger wasn't ready for competition. The stock trigger usually has a heavy and longer trigger pull than the aftermarket drop-in triggers. The changes Smith & Wesson made to the Competitors trigger are everything I'm looking for in a competition-ready trigger. It has a smooth clean break, and short reset. This allows me to transition between targets a lot quicker, and improve my double-tap speeds.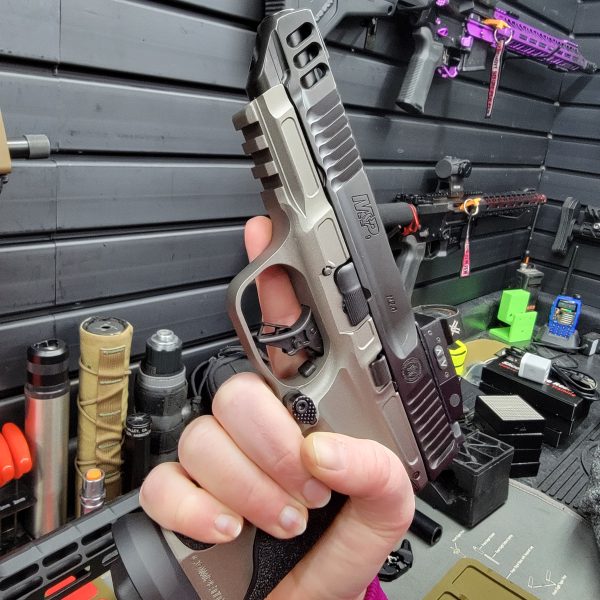 The Cons
Old Version Mag Extensions Are Not Compatible
Since I already own a plethora of M&P handguns, I was really excited to find out that the magazine extensions I already have work with the M2.0 Metal Series. This is no longer the case for the Competitor.
The way Smith and Wesson designed the flared magwell prevents magazines with extensions from sitting properly inside the magwell. I would have to remove the flared magwell if I want to use the magazine extensions I currently have. That kind of defeats the purpose of the Competitors upgrades.
Old Version Holsters Are Not Compatible
The Competitor is slightly wider than the M&P M2.0 causing it to be incompatible with the holsters I already own. Although a snug fit is good, I didn't feel comfortable using the same holster I have used for the M&P M2.0 and older M&P models.
Since the gun is new, I had a hard time finding a compatible holster. I ended up ordering one from Black Scorpion Outdoor Gear. I may have to purchase a different holster for competition because the BSOG holster doesn't work the greatest with my belt set-up. It will work for the time being until more companies release holsters for the Competitor.
Recap
I will always be a fan of the M&P series from Smith and Wesson. Their Performance Center M&P M9.0 Competitor is a great handgun. I am very impressed with the improvements they've made, and I am looking forward to using it during all my competitions.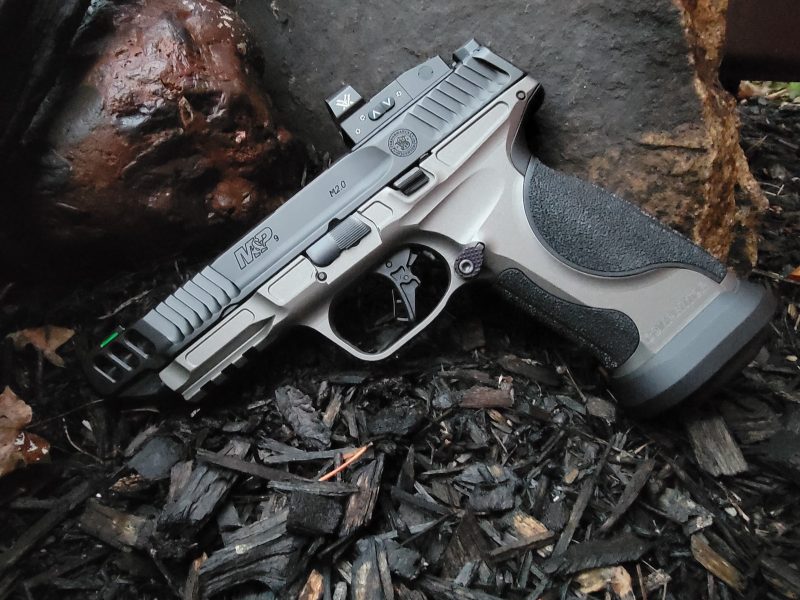 ABOUT THE AUTHOR:
Meaghan Roble is an anti-gunner turned gun activist. She is a USCCA-certified instructor and an NRA-certified range safety officer. Meaghan is an A Girl & A Gun Chapter Facilitator and the Wisconsin State Director for DC Project. She owns her own Firearms Training & Education business, Roble Defense, and enjoys sharing her knowledge and experience with others.
You may also enjoy these popular articles:


©MTC Holsters, LLC and CrossBreed Holsters Blog, 2023.
Unauthorized use and/or duplication of this material without express and written permission from this site's author and/or owner is strictly prohibited. Excerpts and links may be used, provided that full and clear credit is given to the CrossBreed Blog with appropriate and specific direction to the original content.