The word Taurus can be quite controversial in the gun world. At its mention, a million fans and a million haters will flock to the internet to express their opinion. If you can say one thing about the brand, it's that market opinions are strong. My opinion of Taurus hasn't ever been that great. I've owned many Taurus firearms, and I've had lots of problems with them. In fact, every Taurus revolver I've owned, which is over half a dozen, had some type of issue. I have a broken Judge sitting in my gun safe I haven't gotten around to sending in to fix. 
My problems include hammers failing to lock into the single-action position. I had a Polymer Protector whose cylinder wouldn't always advance when the trigger was pulled. I've had the timing fail to the point where the firing pin constantly struck the case and not the primer. The G2 series didn't impress me, and my G2S was a mess. After all my problems with Taurus, I began to steer clear, and I advised many to look elsewhere for defensive firearms.
However, in the last twoish years, I've begun to slowly change my mind. In fact, I would happily carry a few Taurus products for self-defense. 
My Changing Opinions 
It all started with the G3 series of Taurus handguns. Taurus sent me quite a while ago, and I walked away impressed. The new G3 seemed to be a drastic improvement over the G2 series, with a few tweaks here and there that really brought it up to par. It remained affordable but offered a reliable, easy-shooting design.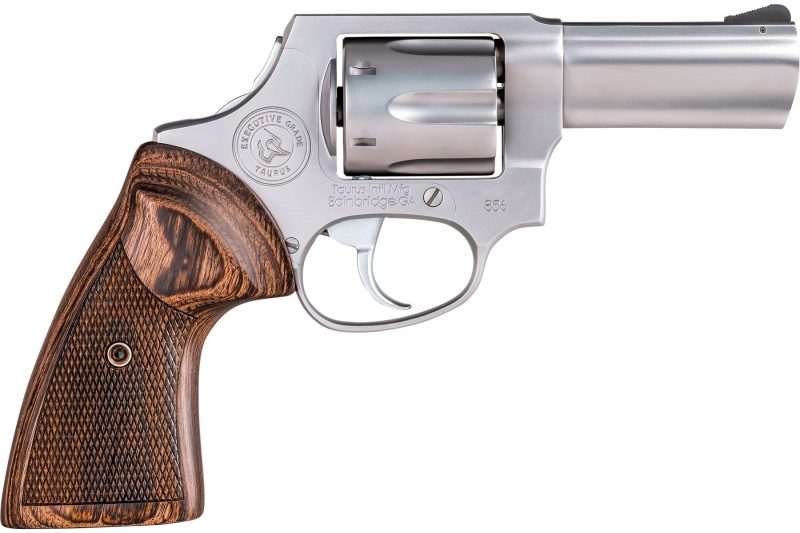 It didn't break down any barriers or do anything revolutionary. It was a fairly standard polymer frame, striker-fired handgun, but for the price, that's all it needed to be. I didn't need another supposed 'game changer.' Being a good handgun at a good price is much more important. 
Taurus has also made some big changes in leadership. Bret Vorhees from Walther became the CEO. Revolver competitor and firearms instructor Caleb Giddings took over their marketing department. A lot of change has happened under their watch, and their new product lines are showing serious innovation. 
Which Taurus firearms would I carry for self-defense? Well, It's currently a short list, and it's really only based on my personal experience with these firearms.  
856 
The 856 series has replaced the Taurus Model 85. The six implies they've added one round to the cylinder, and it's been a nice update to a classic revolver. The 856 series comes in a standard model, as well as the premium Executive Grade edition and the new TORO model. The TORO model allows you to mount an optic to the gun.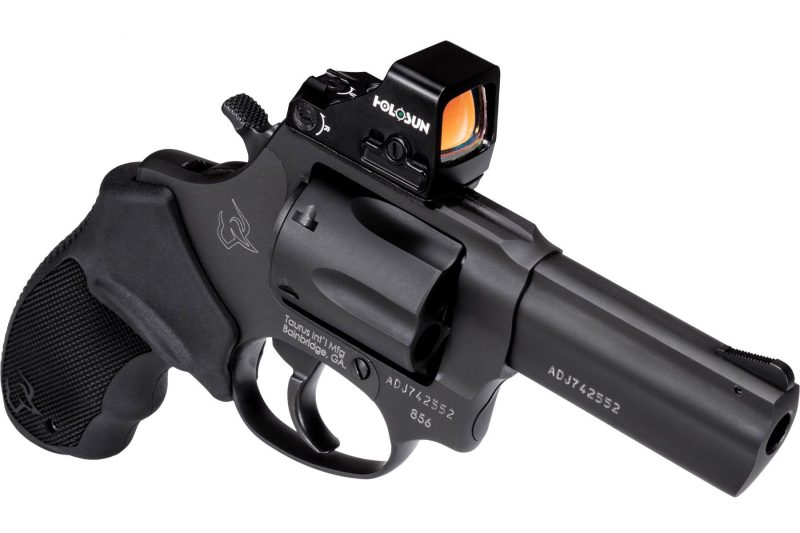 The 856 is a classic .38 Special revolver that comes in various barrel lengths. I'm partial to the 3-inch barrel model, personally. My perfect 856 would be the Executive Grade with the TORO system, as I'm partial to red dots.  
G3 Series 
The G3C, or compact, was the first G3 I ever handled, and I was pleasantly impressed. That single gun has become an entire family of pistols. This includes full-size and even full-sized barrels and slides mixed with compact frame models. A tactical model with threaded barrel and suppressor height sights as well as the TORO models that are optics ready.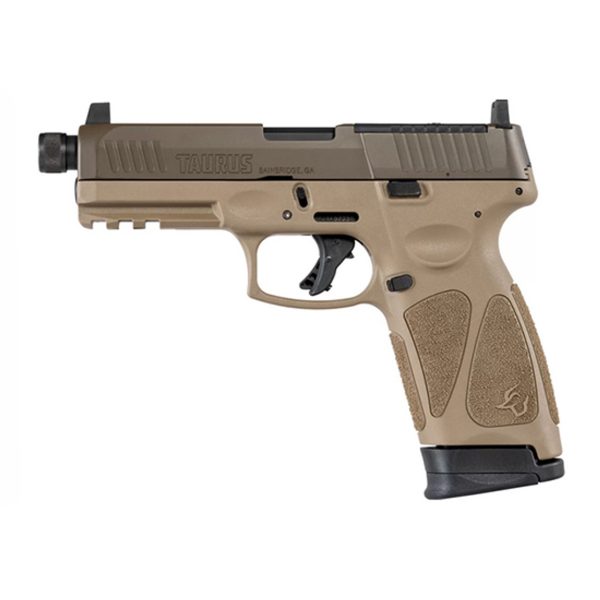 These guns have been impressively nice for their price point. They are quite reliable, easy to use, and easy to shoot. They are modern handguns that don't hold back or feel like the last generation of guns. Taurus made some great changes with these guns, and they've become quite popular as a result. 
605 
The 605 is another compact revolver, but it's a five-shot .357 Magnum option. If you want that power and capability, the 605 offers it. We also have a 605 TORO model that would be quite nice. The flat shooting nature of the .357 Magnum with a red dot makes a nice pairing for longer-range shots.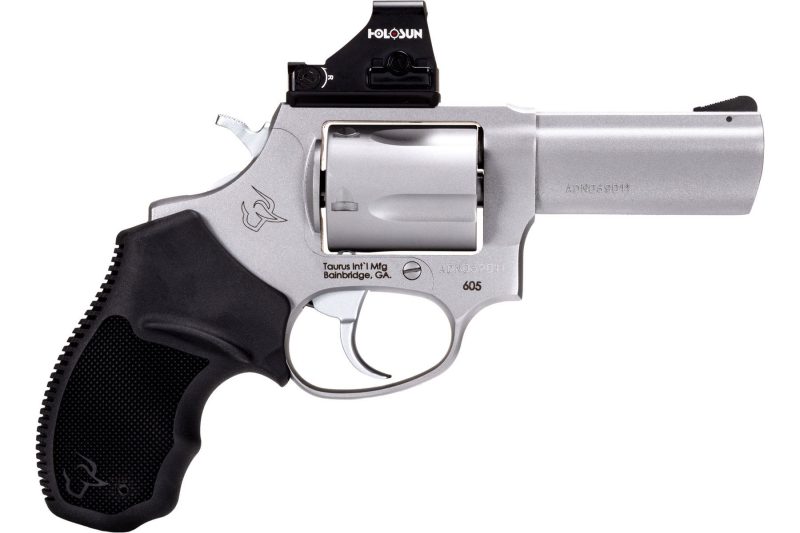 I'm also partial to the 3-inch model of the 605 and even more so due to the .357 Magnum nature of the gun. The 605, like many Taurus firearms, has a number of finish options and barrel sizes, so it's really up to you. The 3-inch model with its compact frame is the perfect balance of power and control for my use, but maybe you want something smaller. 
The Raging Bull 
I don't want anyone to leave here thinking that those are the only Taurus firearms worth purchasing. However, they are the only ones that I have personal experience with and feel comfortable endorsing. Personally, I really want one of their 905 concealed hammer models and wish it was red dot ready. I hope to see the company keep growing and evolving and for Taurus to keep innovating. In a short period of time, they've changed my mind. 
ABOUT THE AUTHOR:

Travis Pike is a former Marine Machine gunner who served with 2nd Bn 2nd Marines for 5 years. He deployed in 2009 to Afghanistan and again in 2011 with the 22nd MEU(SOC) during a record-setting 11 months at sea. Travis has trained with the Romanian Army, the Spanish Marines, the Emirate Marines, and the Afghan National Army.
He serves as an NRA-certified pistol instructor and pursues a variety of firearms-based hobbies.

You may also enjoy these popular articles:


©MTC Holsters, LLC and CrossBreed Holsters Blog, 2022.
Unauthorized use and/or duplication of this material without express and written permission from this site's author and/or owner is strictly prohibited. Excerpts and links may be used, provided that full and clear credit is given to Travis Pike and the CrossBreed Blog with appropriate and specific direction to the original content.