THE DAY OF RECKONING IS UPON US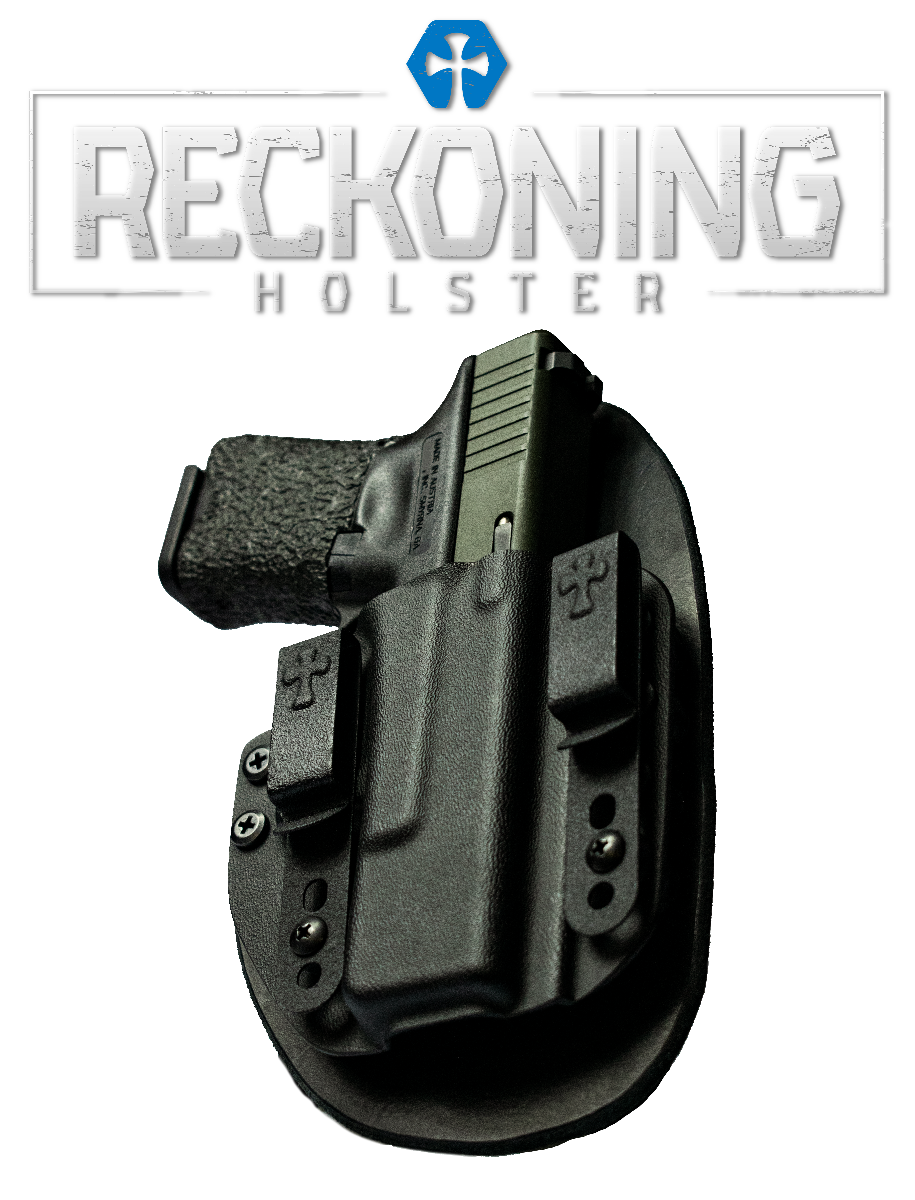 CrossBreed® Holsters is excited to announce the latest expansion to our lineup of the finest concealed carry holsters on the market with our latest addition, "The Reckoning" Holster. The Reckoning Holster is the perfect combination of Old-World Craftsmanship meets New-World features.
The Reckoning Holster features multiple points of retention adjustment including the ability to tighten the screws mounting the Kydex Pocket to the leather backer, and a retention device installed directly under the trigger guard. The Reckoning Holster can be worn inside of the waistband on the strong side, appendix, or cross draw positions. This can also be easily converted to an outside of the waistband holster with simple hardware.
The Reckoning Holster incorporates a top grain leather backer, in all the familiar CrossBreed® leather options. These include black cowhide, premium horsehide, or Founder's Series 100% vegetable tanned leather. This cutting-edge holster not only provides the comfort you come to expect from CrossBreed®, but also fine-tuned adjustment potential, and customizations in the future like adding an attachable mag carrier.
CrossBreed® Holsters currently makes the new "Reckoning Holster" for the most popular, best-selling firearms in the industry, such as the Sig Sauer P365 and Smith and Wesson M&P Shield and is continually adding firearm options.
RETENTION
The Reckoning Holster combines multiple points of retention to let YOU customize your holster for the perfect draw
RETENTION DEVICE
This incredibly compact feature allows you to quickly adjust the trigger guard retention
SHELL RETENTION
The truss screws attaching the shell to the leather allow for additional overall retention adjustment
BACKER
CrossBreed® Premium leather comfort backer available in several options to suit your style
TWO WEEK TRIAL PERIOD
Just like all of our CrossBreed® Holsters, If you Try it for two weeks And don't love it, send it back for a refund
CARRY POSITION
The Reckoning Holster is designed to be worn in multiple carry positions IWB including, Appendix, Strong-Side, and Cross-Draw
IWB OR OWB
With The Reckoning Holster, you can easily transition from IWB to OWB with the optional OWB Clips
COUNTLESS COLOR COMBINATIONS
The Reckoning is a customizable holster, pairing style and function with three leather options, four Kydex colors and countless configurations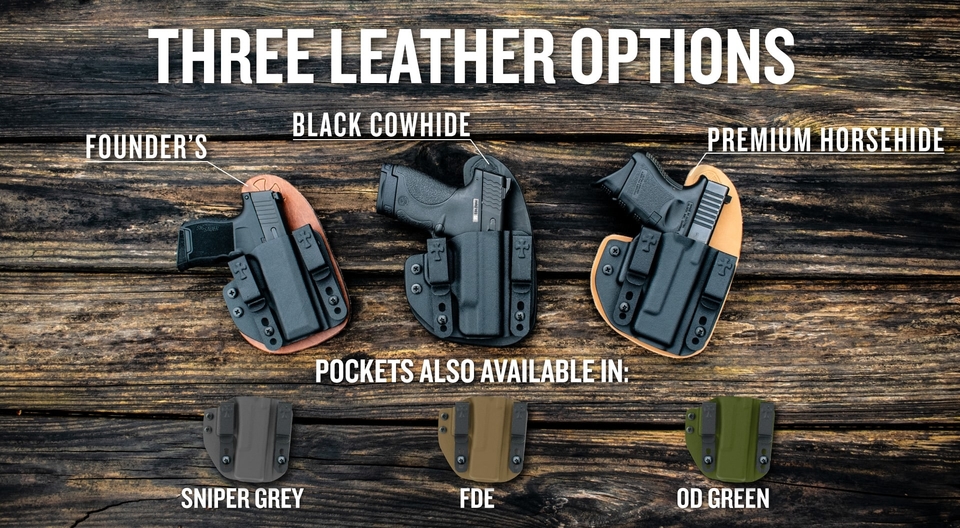 COUNTLESS COLOR COMBINATIONS—Introductory Price Starting at $64.95
Create Your Reckoning Holster by choosing from multiple leather options and Kydex colors along with additional accessories
IN STOCK ITEMS—Introductory Price Starting at $64.95
Quick Ship items are available in Black Cowhide with Black Kydex only and are ready to ship within 48 hours of placing your order
SMITH AND WESSON M&P SHIELD
9mm and 40 S&W
SMITH AND WESSON M&P SHIELD M2.0
9mm and 40S&W
1911
4" Barrel – Round Trigger Guard – with or without Rail
1911
5" Barrel – Round Trigger Guard – with or without Rail
1911
3" Barrel – Round Trigger Guard – with or without Rail
RUGER
LC380/LC9/LC9s/LC9s Pro
SIG SAUER
P320 Compact (.45 ACP Only)
SPRINGFIELD ARMORY
XDs 4.0
SPRINGFIELD ARMORY
XDM 3.8
SPRINGFIELD ARMORY
XDM 45
Don't see your firearm? Click below to send us a request!